From the moment Amy and Tom booked their wedding at Hornington Manor, Amy wasted no time in planning her dream day down to the finest and most special details. When our Bride and Groom arrived on Friday to start decorating, it was clear they had thought of everything, and the barn began to transform.
The tables were dressed with cream linen, topped with beautiful blossom trees and fresh flowers which really created the wow factor. Each guests was gifted a little hessian pouch with a miniature Nutella, chocolate truffles and a fortune cookie. Guests staying within the house had lovely gifts left in their rooms to thank them for being part of their special day.
When Saturday morning arrived, everyone gathered in the Servant's Quarters for breakfast while Amy and her Bridesmaids started to get ready in the West Wing. Amy's hair and make-up was absolutely perfect and her dress was so beautiful and suited her perfectly. We absolutely must shout about how incredible Amy's bouquet from Sophie's Flowers was! It was bursting with roses, peonies, anemones and pampas grasses- it was just stunning!
The day couldn't decide whether to rain or shine so we opted for an indoor ceremony in the Gallery, just in case! At the end of the aisle at a gorgeous white flower arch in front of our twinkling drapes and before long, everyone was sat, eagerly awaiting the Bride!
Amy walked down the aisle to 'Can't Help Falling in Love', sung by Kina Grannis. Once Amy and Tom had said their vows, the sun peaked through so everyone enjoyed Pimms and beers in the courtyard while Michael Bird performed under the Lychgate.  
Before the weather had a chance to change it's mind again, the Wedding Barn was revealed and guests tool their seats. Along the back of the barn ran a huge sweetie table and festoon lighting had been added to create a rustic feel. And honestly, is it even possible to have too many fairy lights?! Their wedding cake took the form of a brownie stack from Miss Friday Bakehouse, topped with a little chocolate cake for Amy and Tom to cut.
Amy's Dad Anthony was first to make his speech and he gushed about how Amy had grown into such a beautiful young woman. He thinks Tom is a delightful young man and the two of them complement each other perfectly. Tom, better known amongst his friends as Tommy A, thanked their guests who had travelled from Hong Kong, New Zealand, New York, London and even Pontefract to join them on their wedding day. He thanked Amy's beautiful Bridesmaids; Lucy, who is Tom's sister and also acted as MC for the day, Emma and Charlotte. Not forgetting his little niece and Flower Girl Darcie.
Tom and Amy are childhood sweethearts and have been together since they were 16. Amy makes him a better person and after 13 years together, he still feels like they are only just getting started. They have shared so many experiences together over the years especially while travelling. One occasion in Thailand sticks out in particular… They had decided to go see a Ping Pong Show and just as it began, Tom was invited to join in the act. Egged on by Amy he found himself pulling a string of Christmas lights out of you-know-where, and safe to say, after that they swiftly left. However, on the way out they were greeted with some bouncers demanding they pay for their part in the production! Tom tried to talk his way out of it but they were having none of it, and then when one of them touched Amy on the shoulder she turned around, really gave them a piece of her mind and said 'Tom, we're leaving NOW', to which he replied, 'Yeah, what she said!' Tom learnt a valuable lesson that day- Don't mess with a Yorkshire Lass!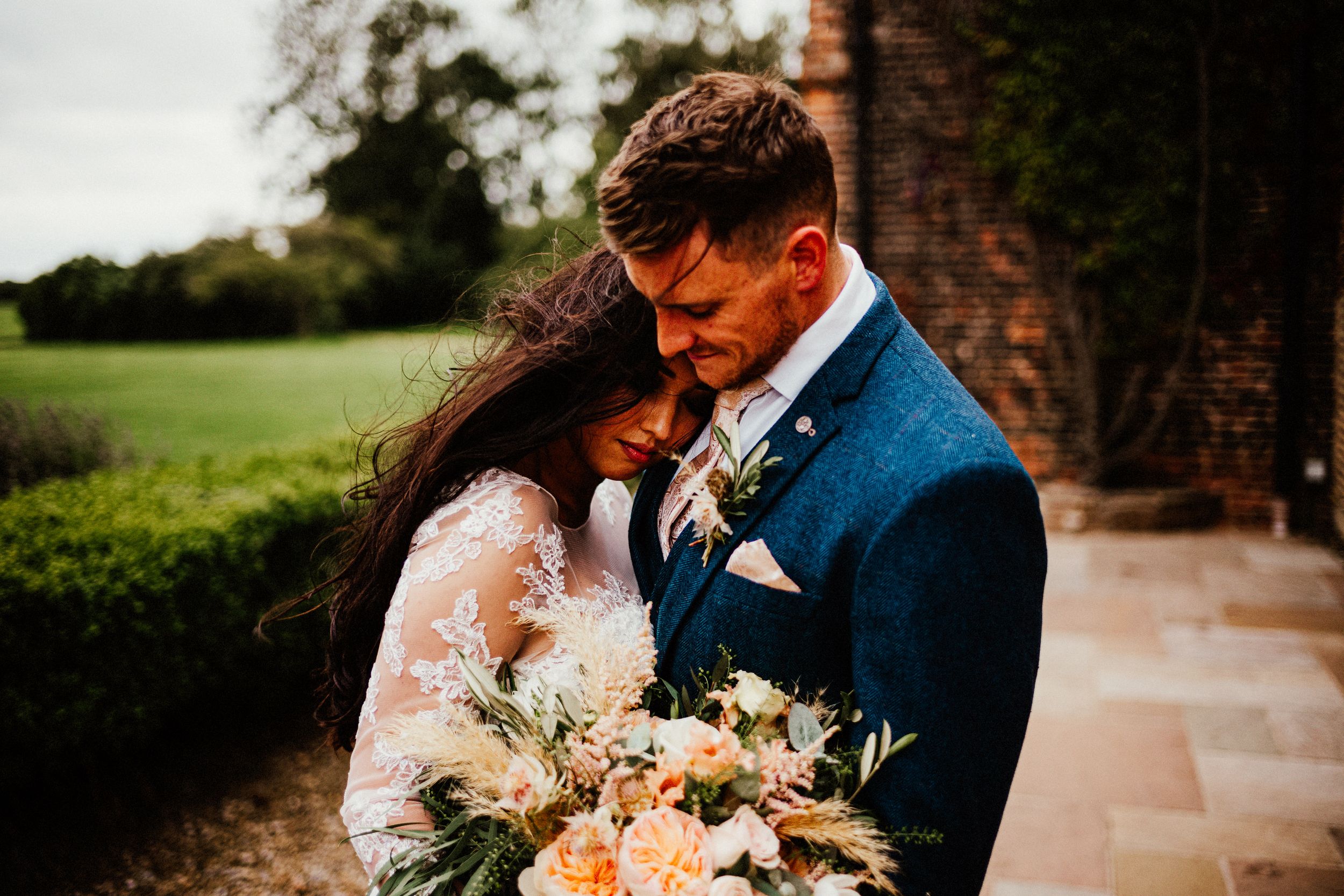 Two out of three of Tom's Best Men, Joe and Les, had put together a surprise presentation- 'Tom, This is Your Life!' They had all been best friends since they were teenagers and we learnt that Amy first reached out to Tom via his friends on Myspace when she asked if they could giver her his number! Safe to say, the rest is history!
Tom's Brother and final Best Man Jonny is a few years older than Tom and so relived his childhood through him, resulting in 'Jonny, will you stop playing with Tom's toys, you're 21 and you'll be late for work'! The pair have always been best mates and even played Hockey and Ice Hockey on the same team for a number of years. He is so happy Amy has finally joined the family!
Tom's sister and Bridesmaid Lucy hosted a game of Mr and Mrs which the everyone joined in before tucking into their delicious menu from Eat Me, Drink Me.
After they had partied the night away with the help of DJ Danny from Jonny Ross Music, they were treated to evening food from Shoot the Bull in the courtyard, who had also catered for everyone on Friday night. It was such a brilliant evening and the dancefloor was never empty! Massive congratulations to our lovely Bride and Groom, Amy and Tom and thank you for letting us be a part of your dream day.
Suppliers on the day…
Photographer
Caterers
Florist
Entertainment
Michael Bird (Jonny Ross Music)
Lighting
Decor
Cake
Photobooth