Alex And Adam live between the UK and Denmark, where Alex moved to for work, and Adam followed shortly after. They always knew they would have their wedding in the UK, surrounded by their amazing friends and family, and we were so lucky they chose Hornington! After Adam enjoyed his stag in Bratislava and Alex went to Portugal with all 11 of her Hens, they were ready to celebrate their big day. And what a celebration it was!
The ceremony was being held in the Wedding Barn, and when Alex entered, there wasn't a dry eye in the house! She looked absolutely stunning and was Bridal perfection. Alex walked down the aisle to 'Real Love' written by the Beetles and performed by the fabulous Lauren Bimson who is Alex's cousin and Sean Mabin.  This track was lovingly chosen in memory of our Bride's upbringing in Liverpool and it made her feel close to the memory of her Dad.
Friends of our Bride and Groom shared readings during the ceremony. First was 'You go to my Head' by Jenn Jordan-
You go to my head by Jenn Jordan
You linger like a haunting refrain
And I find you spinning round in my brain
Like the bubbles in a glass of champagne
You go to my head
Like a sip of sparkling burgundy brew
And I find the very mention of you
Like the kicker in a julep or two
You go to my head with a smile
That makes my temperature rise
Like a summer with a thousand Julys
You intoxicate my soul with your eyes
And secondly 'A Good Wedding Cake' by Laura Welsh, which reflected Adam's love of food, especially as he is Head Chef in a top hotel in Denmark.
A good wedding cake by Laura Welsh
4lb of love
1/2lb of sweet temper
1lb of butter of youth
1lb of blindness of faults
1lb of pounded wit
1lb of good humour
2lbs of sweet argument
1 pint of rippling laughter
1 wine glass of common sense
A dash of modesty
Put the love, good looks and a sweet temper into a well-furnished house. Beat the butter of youth into a cream and mix well together with the blindness of faults. Stir the pounded wit and good humour into the sweet argument, then add the rippling laughter and common sense. Whorl the whole together until everything is well mixed and bake gently for ever.
Guests congratulated the new Mr and Mrs and enjoyed prosecco and beers in the Courtyard while Frankly Jazz played in the background. During this time, we made the final touched to the wedding barn and it was beautiful. Tables were topped with huge silver candelabras topped with gorgeous greenery and blush pink roses which tied in with the pink napkins. Their cake was spectacular, with four tiers each topped with miniature versions of the wedding party crafted from icing, and of course topped with our Bride and Groom.
The  Bridesmaids, Katy, Alyson, Christine, Hannah and Lucy surprised the congregation and made a speech which was a poem that they wrote about Alex:-
Today we are here to celebrate with the girl who was always the bridesmaid and today is the bride. We are so honoured and happy to be here by her side.
We've all been friends with Alex for many years, through the good times and the tears
Alex was brought up in Barwick as an innocent child, Karaoke nights at the Black Swan could get rather wild.
Hoofing her cello on the school bus, taking up loads of room and causing a fuss.
James Howard made you sad when you couldn't sign his shirt, but Howard Donald let you snog him …. What a flirt!
In Australia whilst drink driving in a camper van, crashed into the police station… at least it wasn't a police man!
This wasn't the only time she's been in trouble with the law, there was the car that she didn't bother to insure.
I'll be good tomorrow, she says whilst troffing, they don't call me hard core for nothing!
When Alex suggested fizz and nibbles to her Danish flock, they thought she meant nipples, much to her shock!
On a date with a guy, one leg shorter than the other, she had to run off, under cover.
That wasn't her most embarrassing date I suppose, she once walked into a glass door and broke her nose.
Was it Tinder, match or Plenty of Fish? Where she finally met Adam, her Signature Dish.
And here they are together, living their best life, as they celebrate their life together as man and wife.
Alex's mum Gaile spoke of how proud Alex's dad would have been to have walked her down the aisle, and how equally proud Adam's Dad Peter would have been of the wonderful man he has become. When Alex and Adam met, Gayle described it as a bit of a Romeo and Juliet moment and reminded them to break the rules, kiss slowly and that life is short.
Adam speech was a unique event, as it was the first and last time Alex would let him speak on behalf of both of them! He thanked their guests¸ their favourite people in the world, for their endless support, encouragement, love and laughter; the Bridesmaids for being such amazing friends to Alex, and his Best Men, Ben and Lacey for just being them, although he was happy to retract that depending on what they said in their speeches! When he saw his beautiful Ex-Girlfriend- Now-Wife walking down the aisle towards him, his knees turned to jelly. He is amazed by her every day, and Alex had certainly earned her prosecco after all the incredible planning that had gone into their day.
Best Men Lacey and Ben told tales from Adam's childhood and the times they had spent together over the years. Ben and Adam have known each other for nearly 20 years and in that time they have worked together, lived together and travelled together. Alex and Adam are the perfect pair and he complimented Alex on how stunning she looked and declared, without a doubt, she is the best decision Adam has ever made.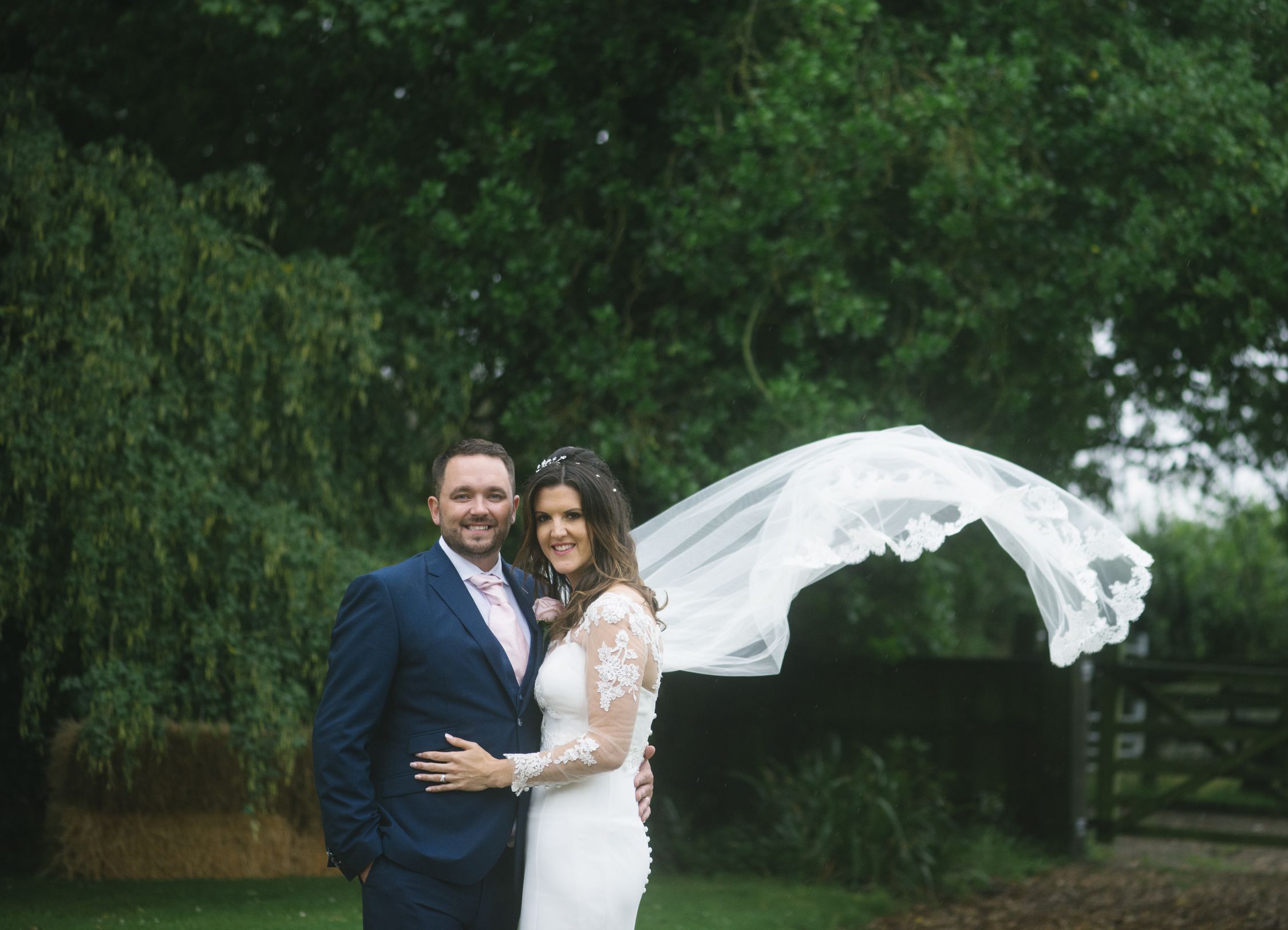 Nomad caterers served a delicious feast but before they could even eat their deserts, all the guests were up on the dancefloor with a little encouragement from the incredible Nicole Lawrence. Once they started, they did not stop! When Nicole had sung her heart out, it was time for Adam's friends to show off their DJ skills on the mezzanine into the early hours!
Alex and Adam's day was amazing from start to finish. Soon after they left us, Alex and Adam honeymooned in Santorini for 1 week before flying back to Denmark to plan the second leg of their honeymoon later on the year. They are such a perfect match and we wish them a lifetime of happiness as Mr and Mrs.
Suppliers on the day…
Photographer
Caterer
Florist
Videographer
Magician
Entertainment
Nicole Lawrence – nicole_adiva@hotmail.com
Cake
Photobooth
Hair