The sun shone down on Josh and Emma's late September wedding day, and we just knew it was going to be beautiful from start to finish. The night before the big day, Emma and her bridesmaids stayed at Emma's home while Josh and his Groomsmen were Lords of the Manor. Josh left for church in a stunning Aston Martin, (with the help of a beautiful watch gifted by Emma to make sure he wasn't late!) and met his Bride at the Church in their village.
Emma's Bridesmaids wore elegant ivory gowns, however there was no fear of outdoing the most beautiful bride. Emma's dress was simply stunning with intricate beading and a gorgeous silhouette. She looked amazing.
After the ceremony, the new Mr and Mrs Waddington made their way to Yorkshire Lavender, a business owned and run by Emma, her brother Sam, and their dad Nigel. It was an adventure the trio went on after Emma's mum sadly passed away when she was just 3 years old. It was here that Josh proposed to Emma by laying out candles for every month the pair had been together and by playing the song they danced to on their first date. The lavender farm is absolutely stunning and such a special place for Emma and her family; it was so important it played such a beautiful part in their wedding day.
Josh and Emma soon rejoined their guests on the front lawn at Hornington, not before stopping off at McDonald's drive through for some chips! (Shh, don't tell the caterers, Feast Yorkshire, who are close friends of our Bride and Groom!) The weather was gorgeous and guests soaked up the sun with prosecco in hand.
Inside the wedding barn, final touches were being made to the Josh and Emma's wedding vision. There was a definite white and gold theme which ran from the golden mirrored 'Welcome' sign, to the white and gold paper lanterns across the barn and the stunning gold rimmed glassware which completed their glass charger plates perfectly. Each place setting saw a golden glitter dipped white feather and name tag, and their cake, a four tiered white and gold leaf masterpiece from Poppy Pickering. Each table was named after a different Champagne and at the centre sat clusters of brilliant white Hydrangeas.
Josh and Emma entered the barn to cheers from their guests and a car horn fan fare from the collection of weird and wonderful 'bangers' taking pride of place in the courtyard- Josh's Stag Do was Top Gear inspired and everyone had £600 to buy a car and faced challenges on each day of their road trip adventure. The cars that survived had made it to the wedding day!
Emma's brother Sam was first to make his speech on behalf of his dad. He began by remembering one very special lady who couldn't be there, and by thanking all the ladies in Emma's life who have been there for her when she really needed her mum- a special mention to Wendy, their mum's best friend, who basically adopted their family, on top of her own. He thanked his dad on turning Emma and himself into the Lavender girl and the Lavender boy.
Sam said it has been a pleasure getting to know Josh, but if he didn't know anything else about him, the fact they he not only asked Nigel and himself for permission to marry Emma, but he also visited the cemetery and asked Emma's mum, that would be enough.
Our Groom Josh revealed the hardest part of the whole wedding was asking Nigel if he could marry his daughter. He tried and failed on many occasions and ended up just sitting and watching tv for hours on end before leaving when Nigel wanted to go to bed! When he finally plucked up the courage, Emma's dad said 'Oh yes that will be absolutely fine'. Phew! Josh first met Emma while visiting his friend Sarah at university. There he laid eyes on a stunning Emma, dressed for a night out, while cooking pork chops. He knew she was the one. Emma had ended up living with Sarah after she saw an advert for a spare room on Gumtree. After their engagement Josh emailed Gumtree to thank them for setting the pair up, and they sent a reply saying that 'Gumtree can really make it happen for anyone!'
Josh and his Best Man Aston have been friends for over 15 years, and firstly he presented him with a 'Putting a Ring on it' Trophy to put with all his other runner-up trophies. Josh and Emma are both very stubborn and Aston told of hoe Emma wanted a puppy, but josh said no. Emma simply waited until Josh went away and he came back to puppy- it is clear Emma is going to get what she wants! Aston had created a slideshow titled 'A Few Embarrassing Things in 20 Slides' which included showing off Josh's dancing talent (inherited from his Dad Andy) and the battle with his size 6 feet. Aston told Emma she was entering one of the most loving and caring families, and he is so happy for them both.
Their photographer Joe Stenson captured every moment of their day so beautifully, from the gorgeous setting sun over the rolling fields to the first dance, and Josh joining in with their band Marc and Abi.
Just as we predicted, it was a beautiful day from start to finish and such a pleasure to be a part of. Mr and Mrs Waddington went on to enjoy their honeymoon in Dubai and the Maldives which was Josh and Emma's first holiday alone together! Thank you for choosing Hornington for your special day and we wish you all the happiness in the world as Husband and Wife.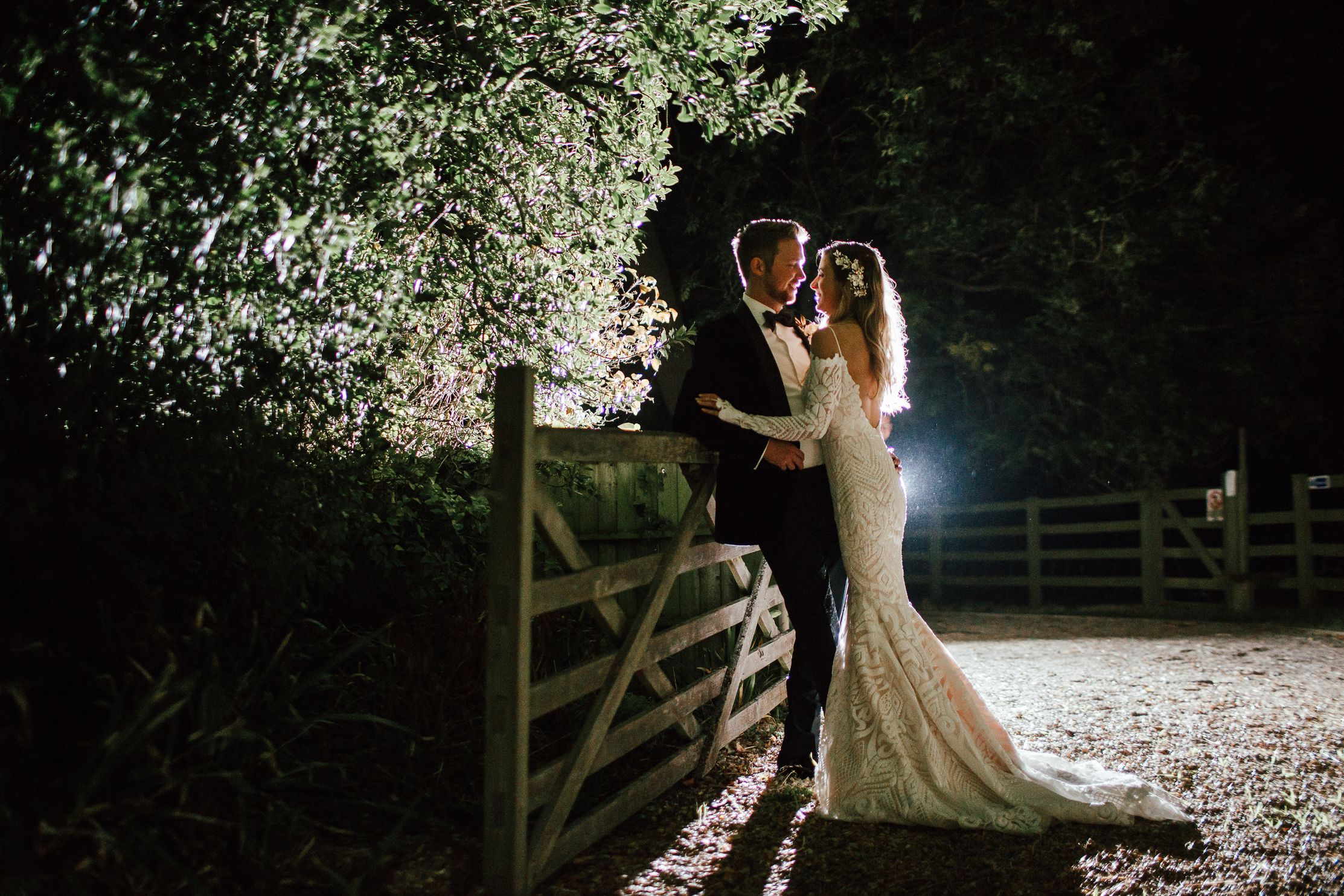 Suppliers on the day…
Photographer
Caterers
Videographer
Dress
Cake
Band
Marc and Abi – Jonny Ross Music