Anna and Mark held their beautiful wedding weekend back in May and we are so happy to be able to share all the details and stunning photos of their day! Both bride and groom's families were so lovely and it was such a pleasure to work with them so closely in the months leading up to their day. We were so excited to see all their plans and vision come together!
The theme of trees ran through the day, from the beautiful table plan greeting guests in the barn, to the stunning table centerpieces created by the amazing Allie at Wild Floral couture, (I mean, who else can create actual mini tress in the centre of each table?!) and the gorgeous three-tiered cake, decorated like tree trunks with Anna and Mark's initials carved into it. It sat on a gorgeous tree trunk slab, engraved with Mark and Anna's names and details of their day- a beautiful keepsake for them both! Wooden place names, and guest book were the cherry on top of the most gorgeous wedding theme, and it worked so incredibly with our rustic barn- it was truly perfection!
The happy couple said their vows under the Lych Gate in the beautiful spring sunshine and Anna's Sister Sophie read a beautiful poem during the ceremony called 'Doves Poem'.
'Two doves meeting in the sky
Two loves, hand in hand, eye to eye
Two parts of a loving whole,
Two hearts of a single soul.
Two stars shining bright,
Two fires bringing warmth and light,
Two songs played in perfect tune,
Two flowers growing into bloom,
Two doves gliding in the air,
Two loves free without a care.
Two parts of a loving whole,
Two hearts and a single soul.
Two dreams found before too late,
Two lives together bound by fate.
Two people cling to one another
Two people in love with each other
Two doves, can you see them soar?
Two loves- who could ask for more?
Two parts of a loving whole,
Two parts of a single soul.'
After the ceremony, guests went on to enjoy reception drinks on the front lawn where Anna and Mark had set up hay bales for their guests to rest their feet! Before long, it was time to make their way into the barn for their delicious wedding breakfast and speeches from their loved ones.  
Mark called Anna his best friend, saying she is the love of his life, and he's so proud to now call her his wife! His Best Man was described as Mark's shorter brother from another mother, and he thanked him for ironing all the groomsmen's shirts!
Mark's Best Man asked all the guests to raise a glass to a 'Happy life forever' and told Mark he really is his best friend, and he loves him!
Anna's sisters Sophie and Lois spoke of Anna's hardships with being the third child and we heard stories of the family learning to ski and Anna being flung out of the ski lift while sat on mum and dad's knee! Some nicknames for Anna include Stan, Squidge, and Spanner! They revealed that between them, Sophie was the athlete, Lois was the intellectual, and Anna was the arse slapper!
As evening fell, guests took to the dancefloor and Mark and Anna's band, the Ordinary Men kept everyone dancing all night! The fantastic magician Mark Waddington entertained guests young and old.
It was such an amazing weekend and we are so thrilled that Anna and Mark's dream wedding came true at Hornington.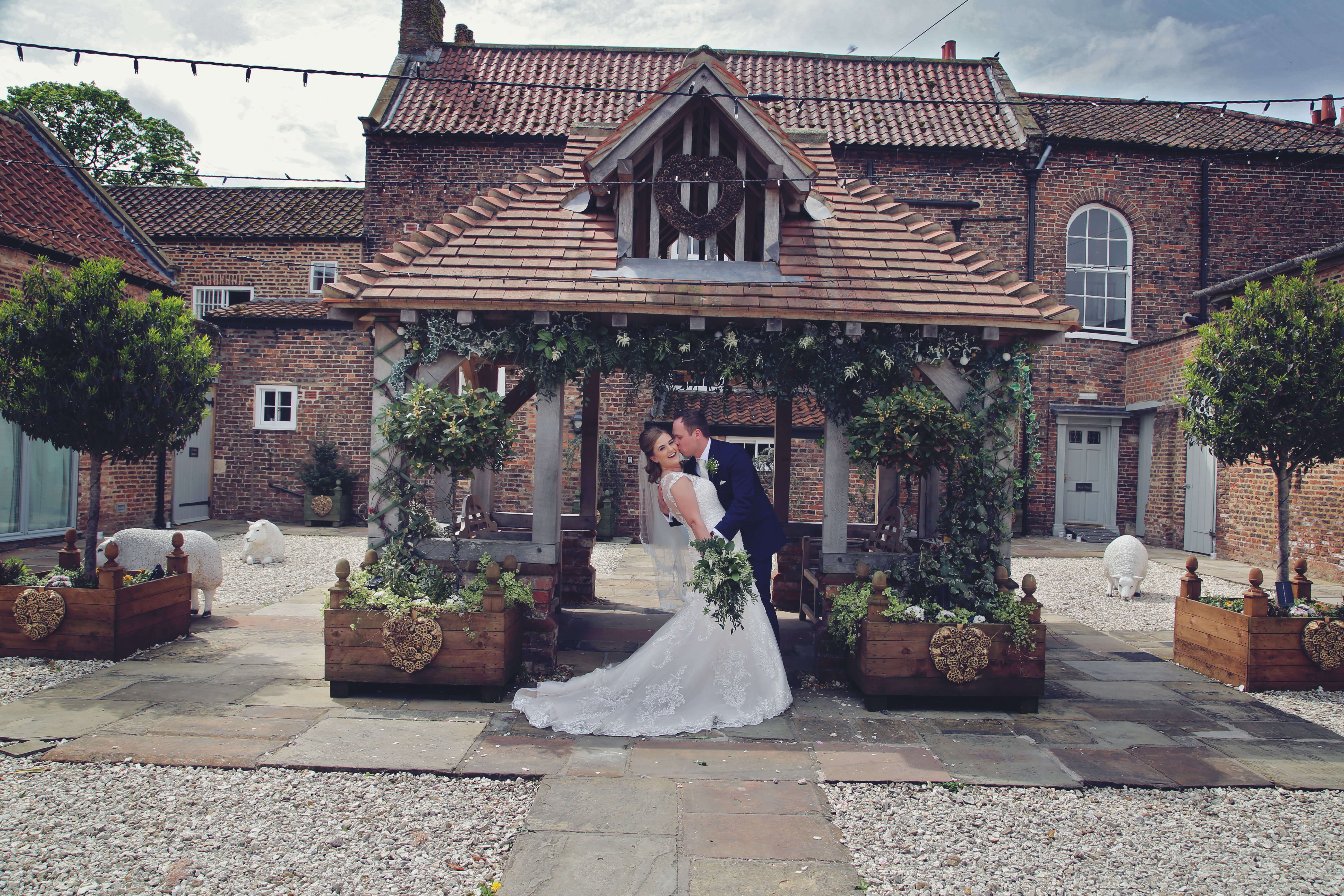 Suppliers on the day…
Florist
Band
Photographer
Magician