It was such a pleasure meeting Claire and John, and their friends and family, as they arrived for the weekend of celebrations. We learnt that Claire's Grandmother was a very talented lady and had painted a beautiful image of Hornington Manor to present to Claire and John. We fell in love with the delicate watercolour, so much so that Claire's Grandmother very kindly offered to paint another for us to keep! Isn't it wonderful?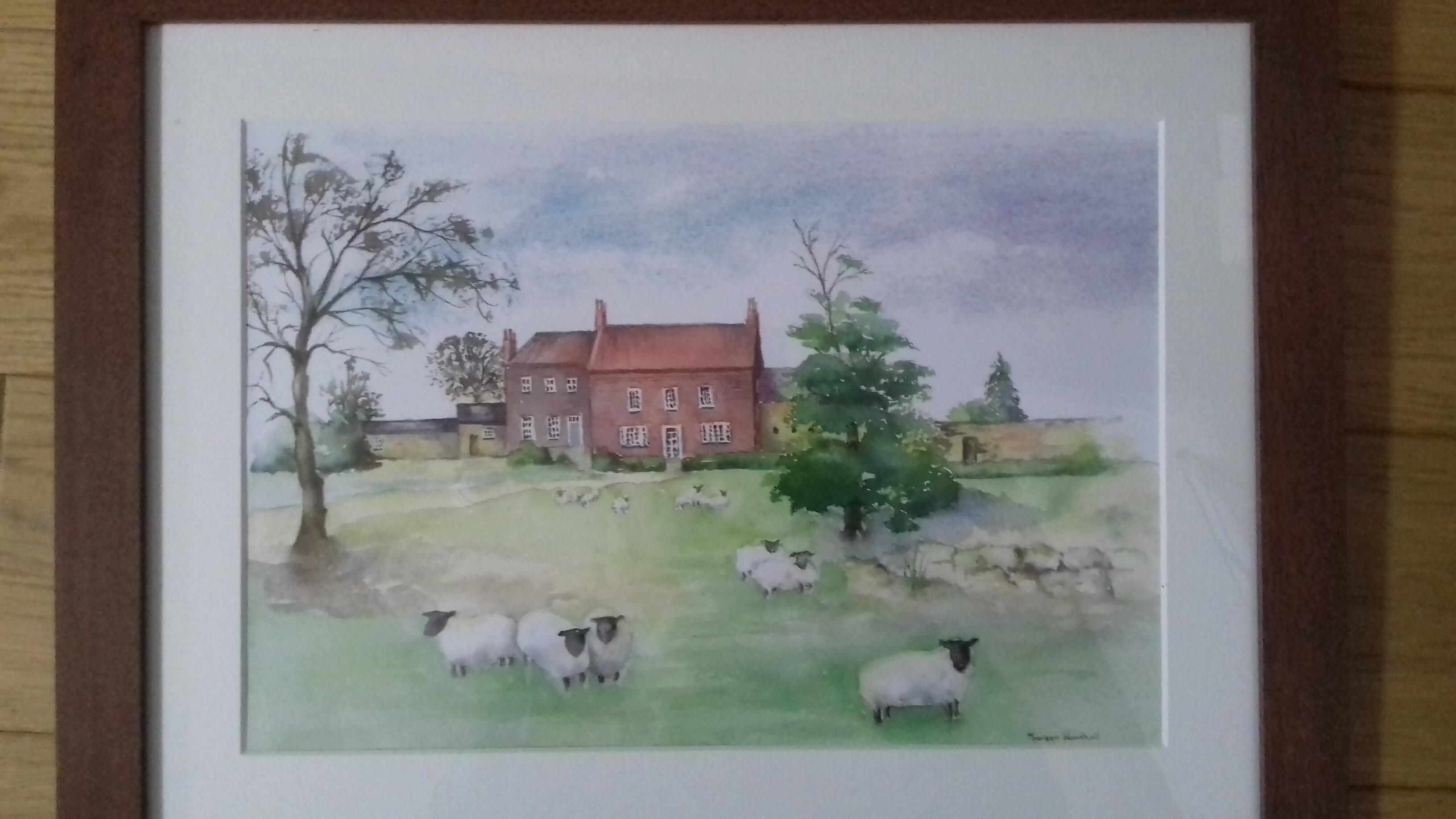 Claire and John held their ceremony in the Wedding Barn and guests were greeted by a spectacular string quartet who played while everyone took their seats. Claire followed her bridesmaids, who wore the most beautiful shade of navy blue, arm in arm with her father, down the aisle. She looked radiant in her fitted lace gown and beautiful veil. Claire and John decorated the barn with two potted topiary trees and bronze geometric glass vases. Luscious ivy hung from the chandeliers and the guests watched on as Bride and Groom said 'I Do'.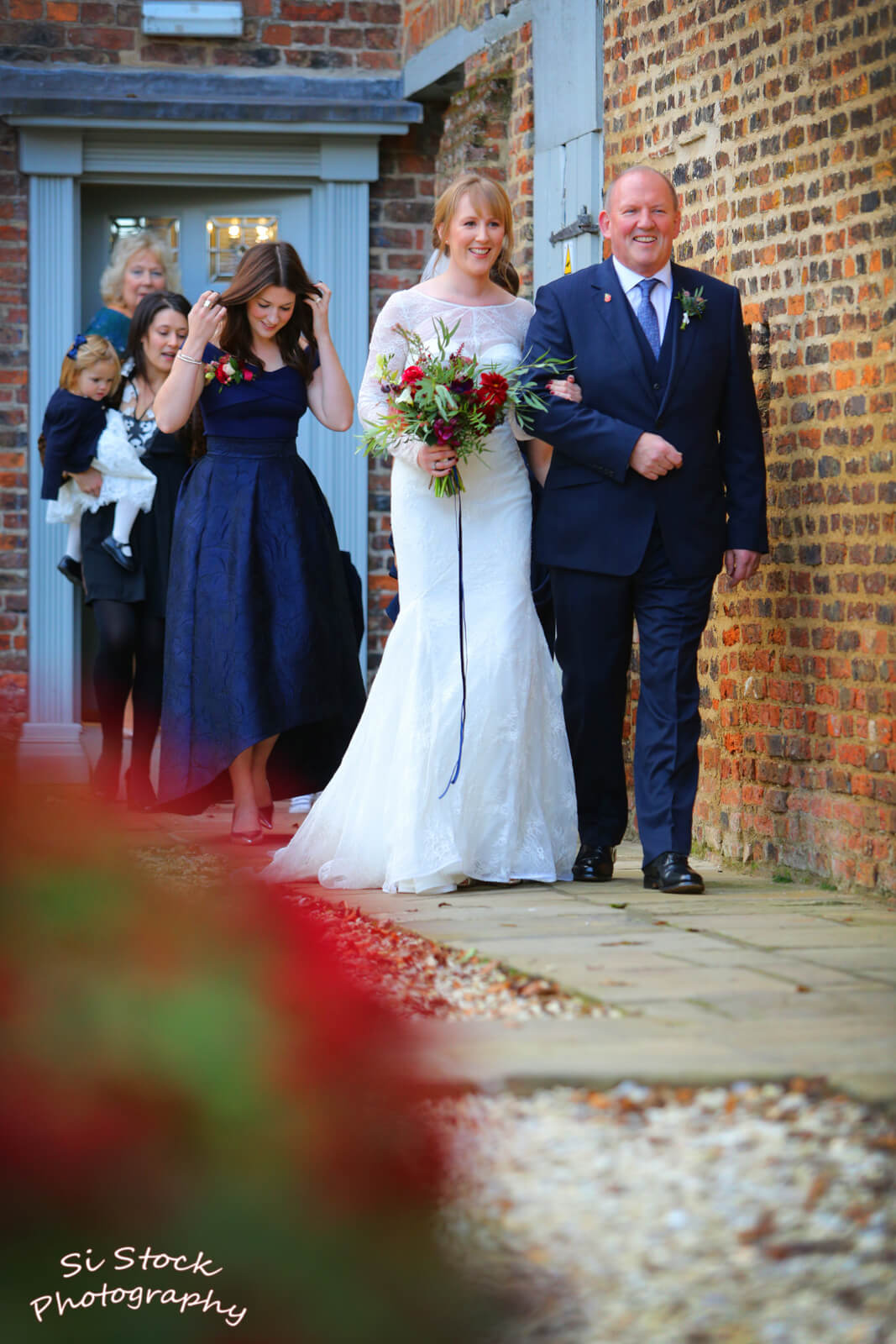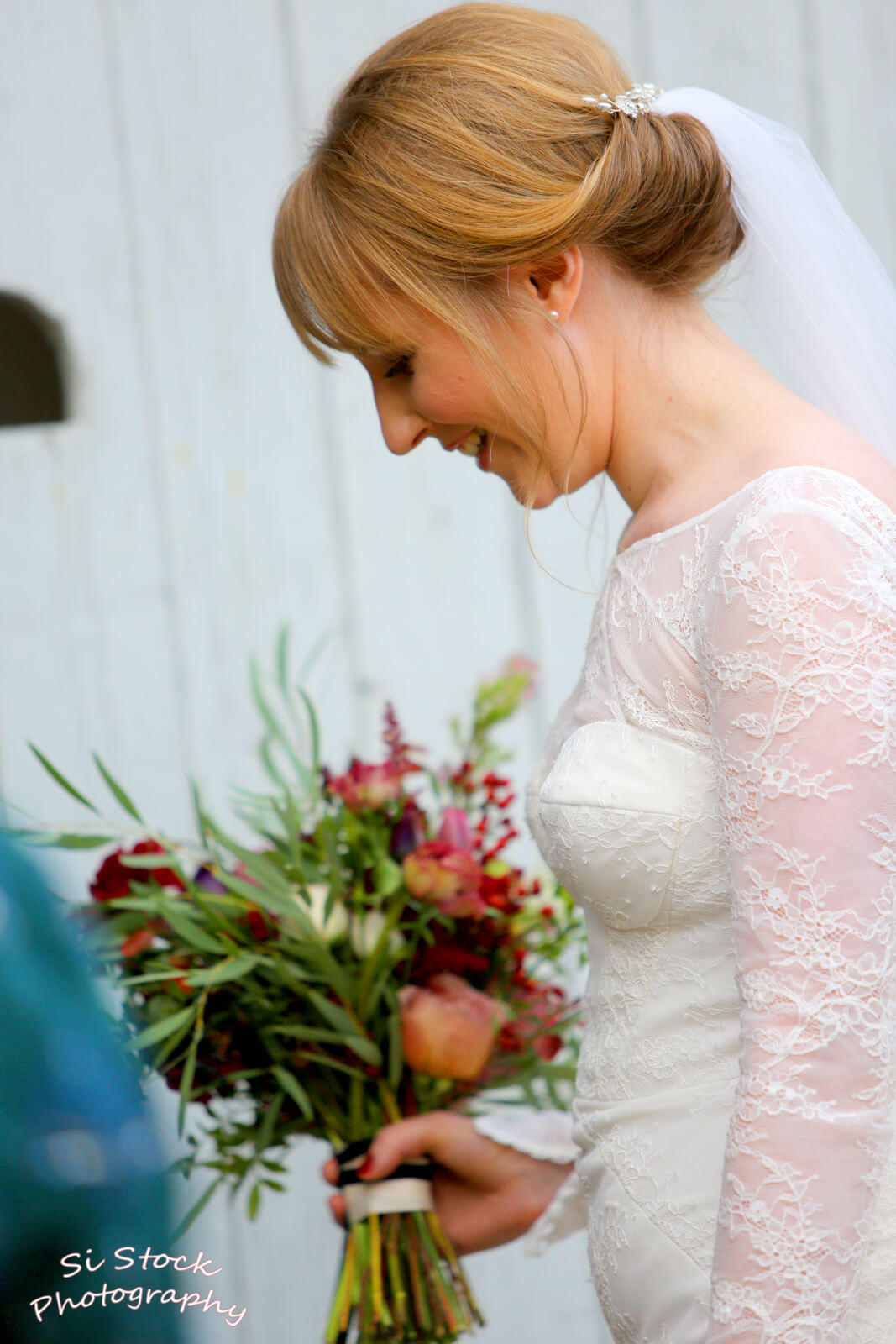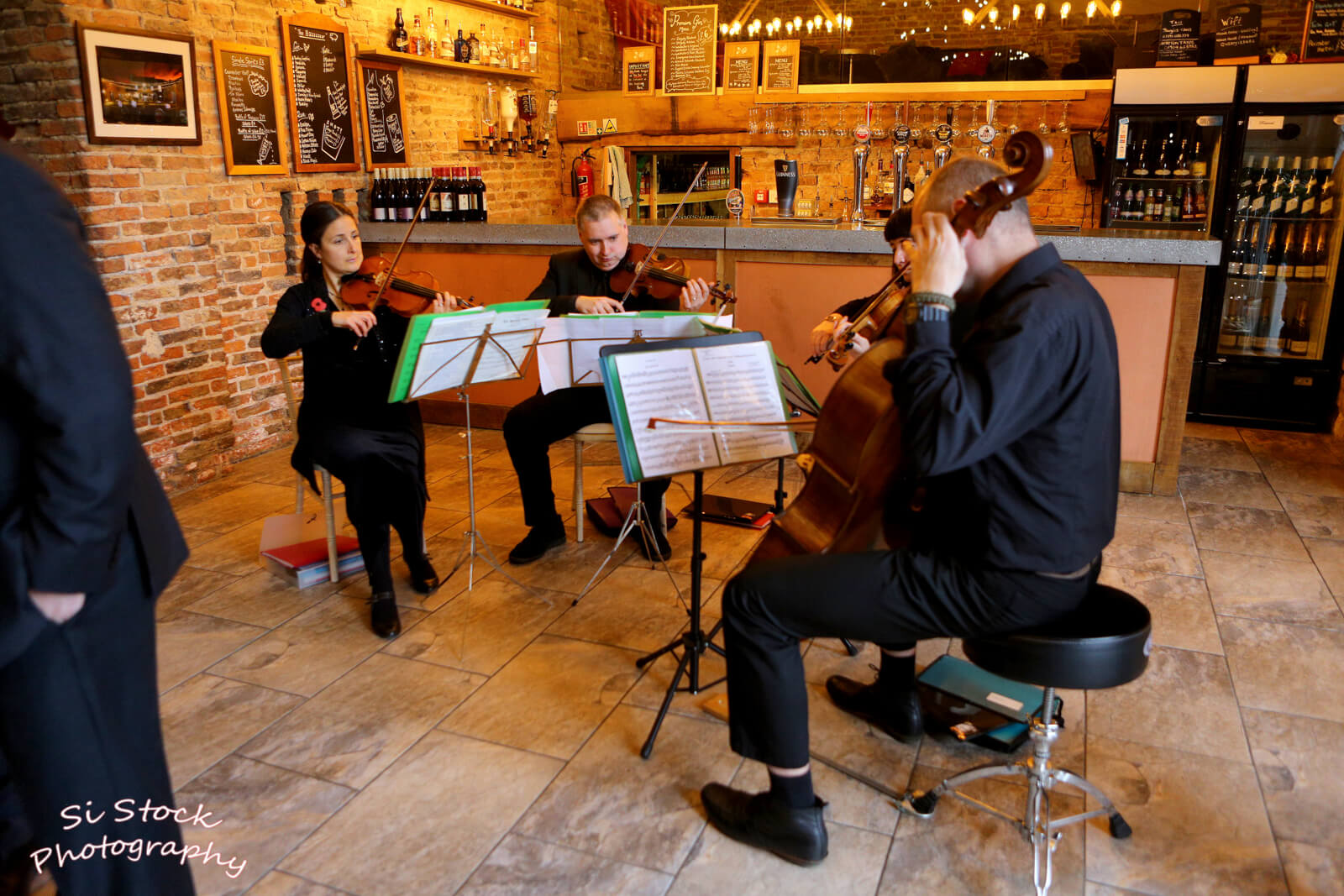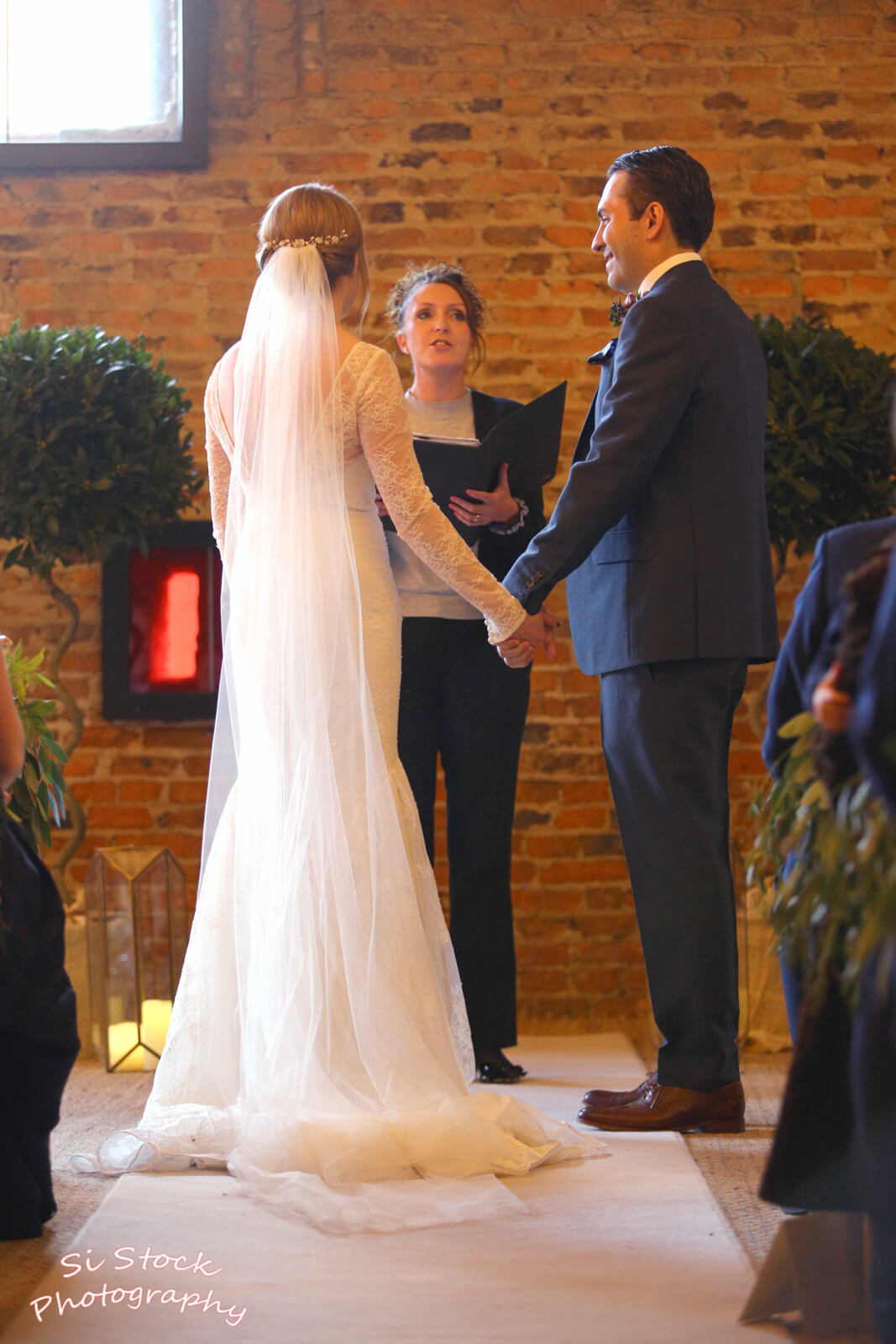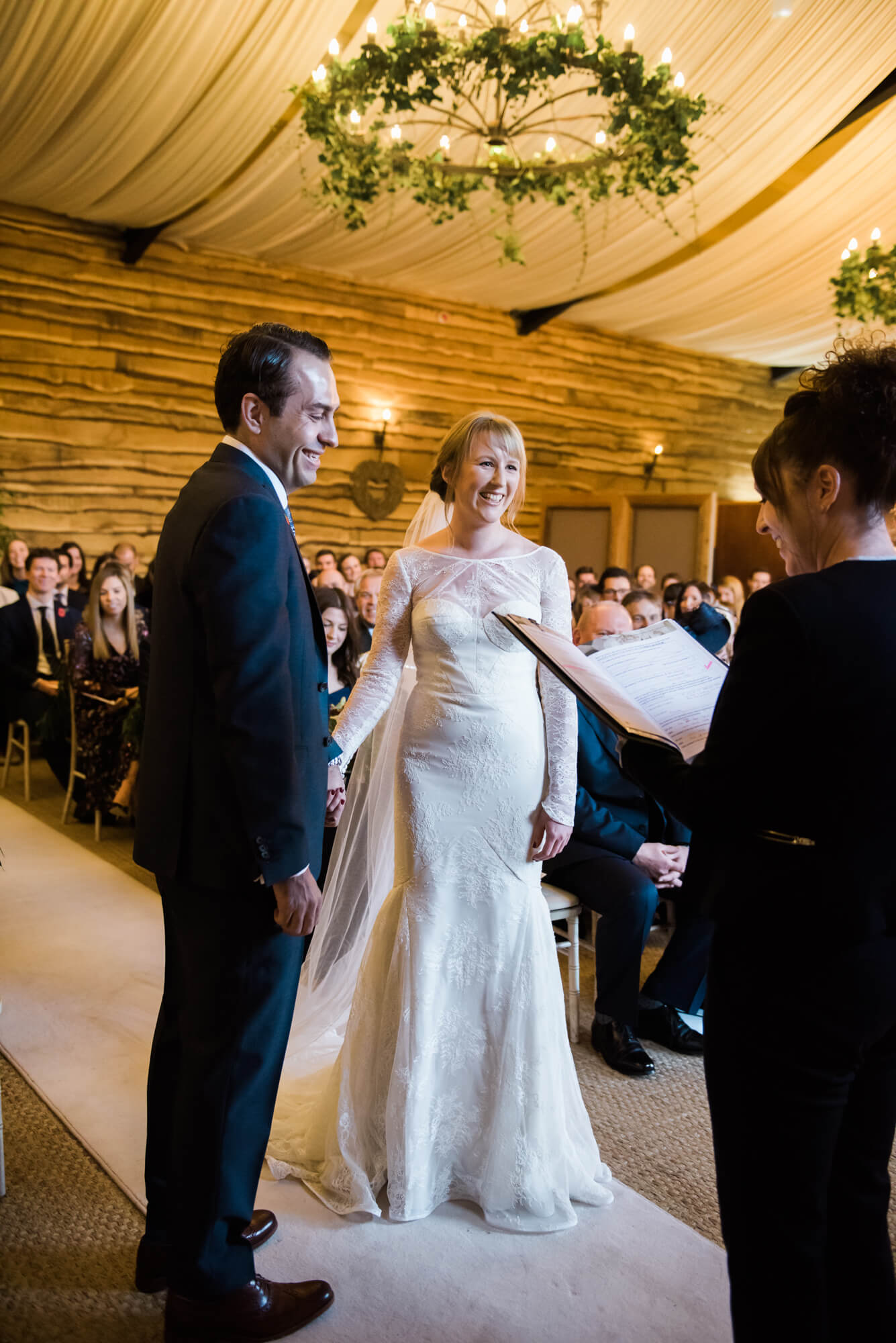 Mr and Mrs Wyand were showed in flower petal confetti and we began turning the barn around for their reception while they enjoyed drinks and canapés.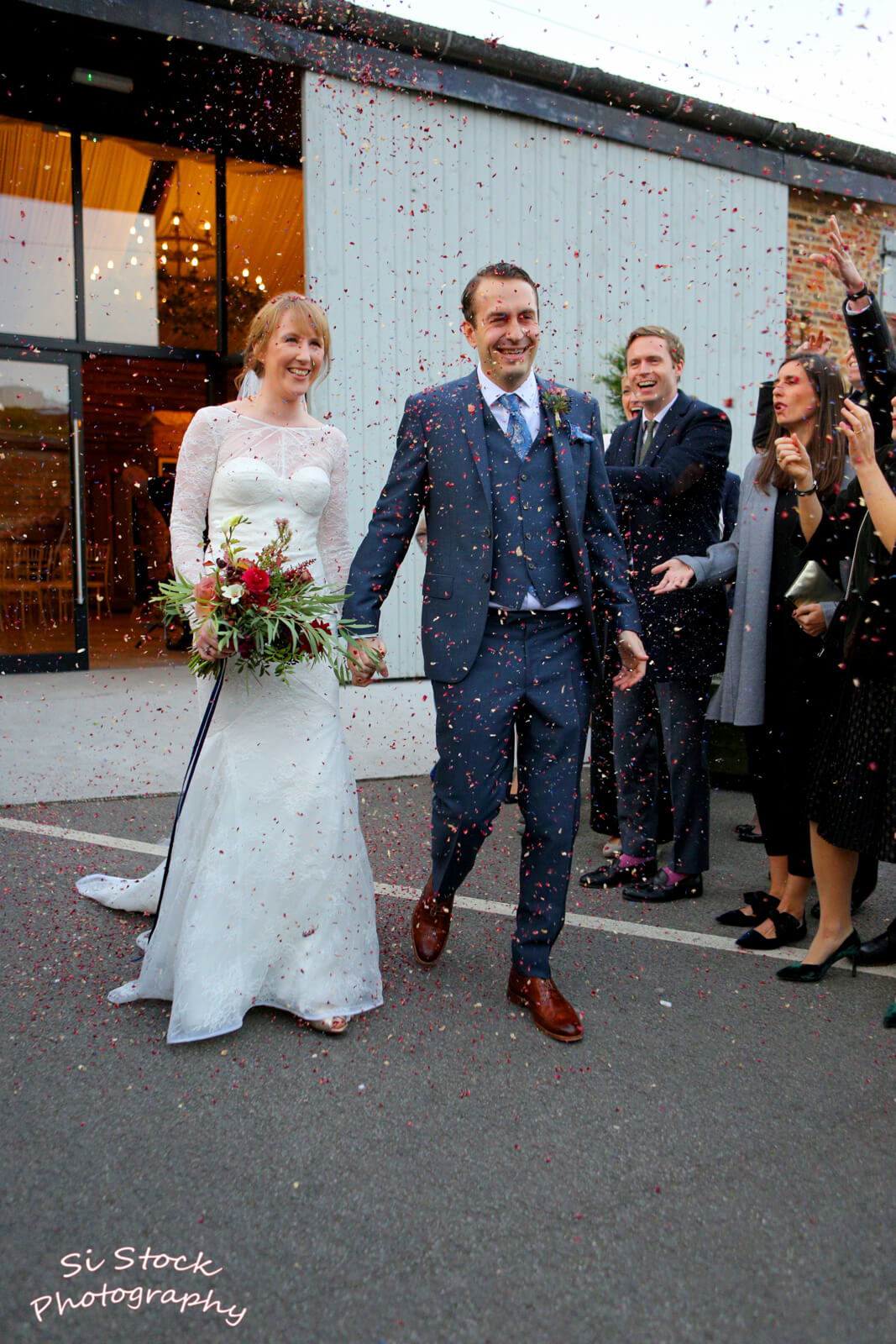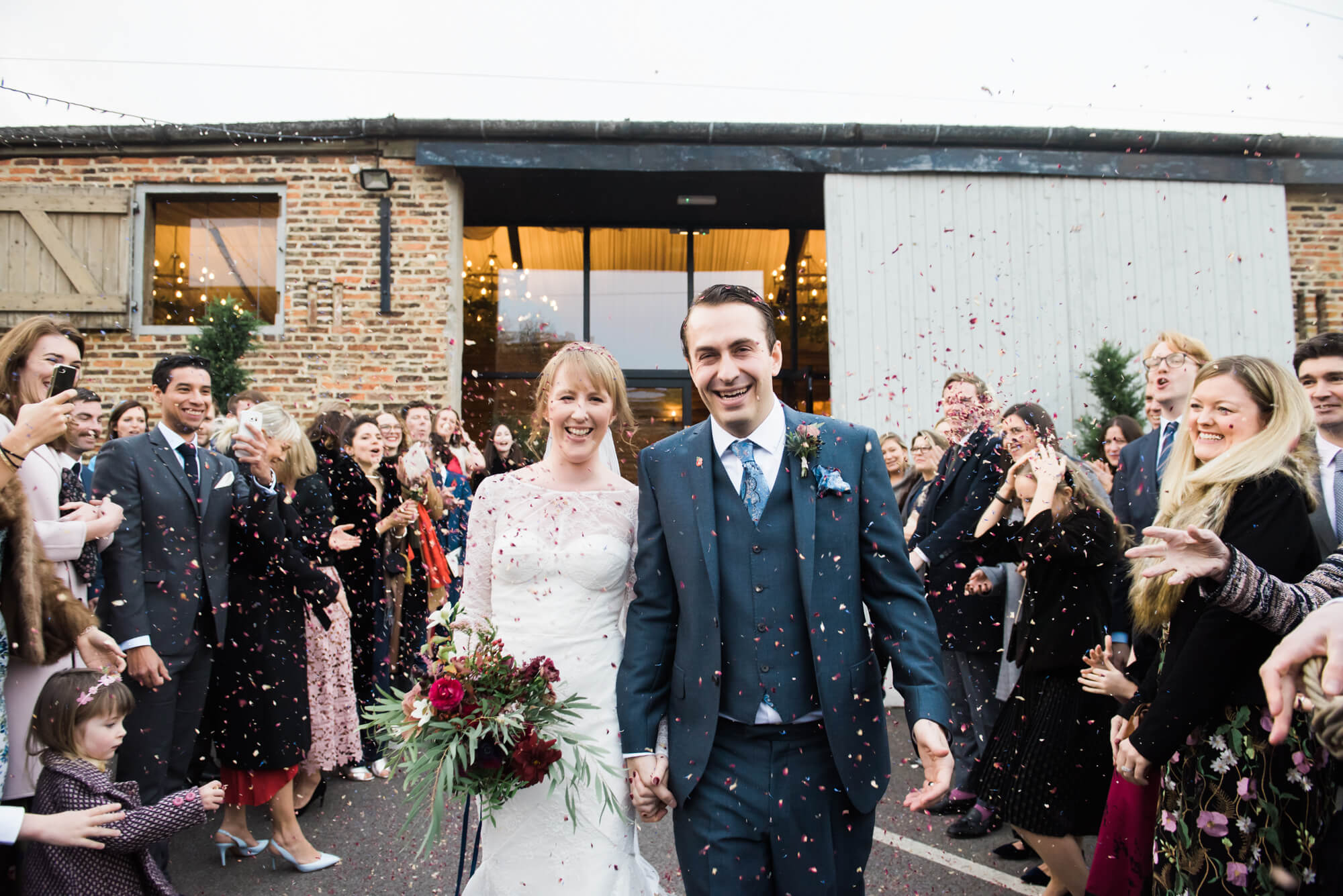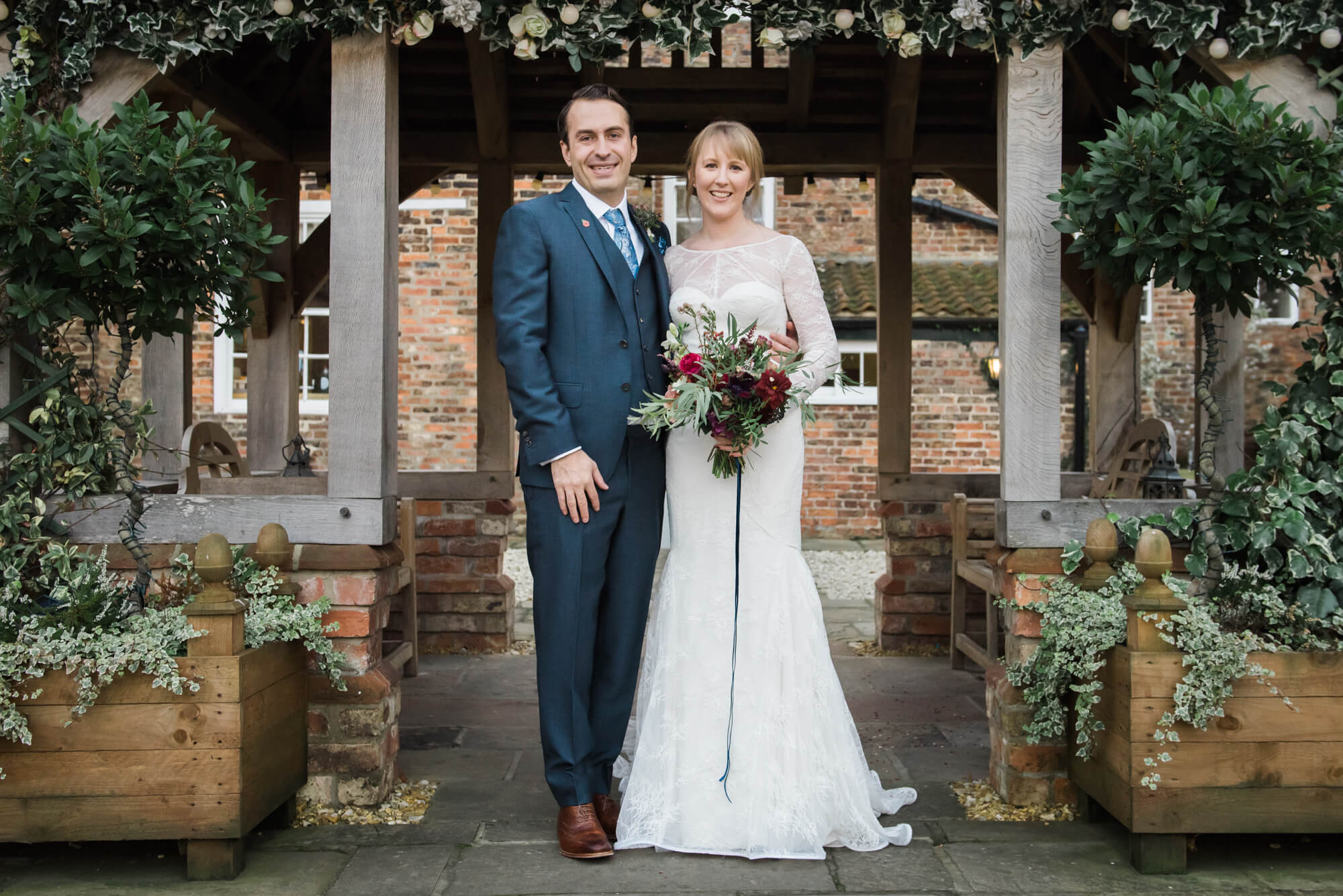 Their reception decorations were wonderful. A huge map of the world seating plan greeted guests when they entered the barn, and all the tables were named after countries and events Claire and John had visited together.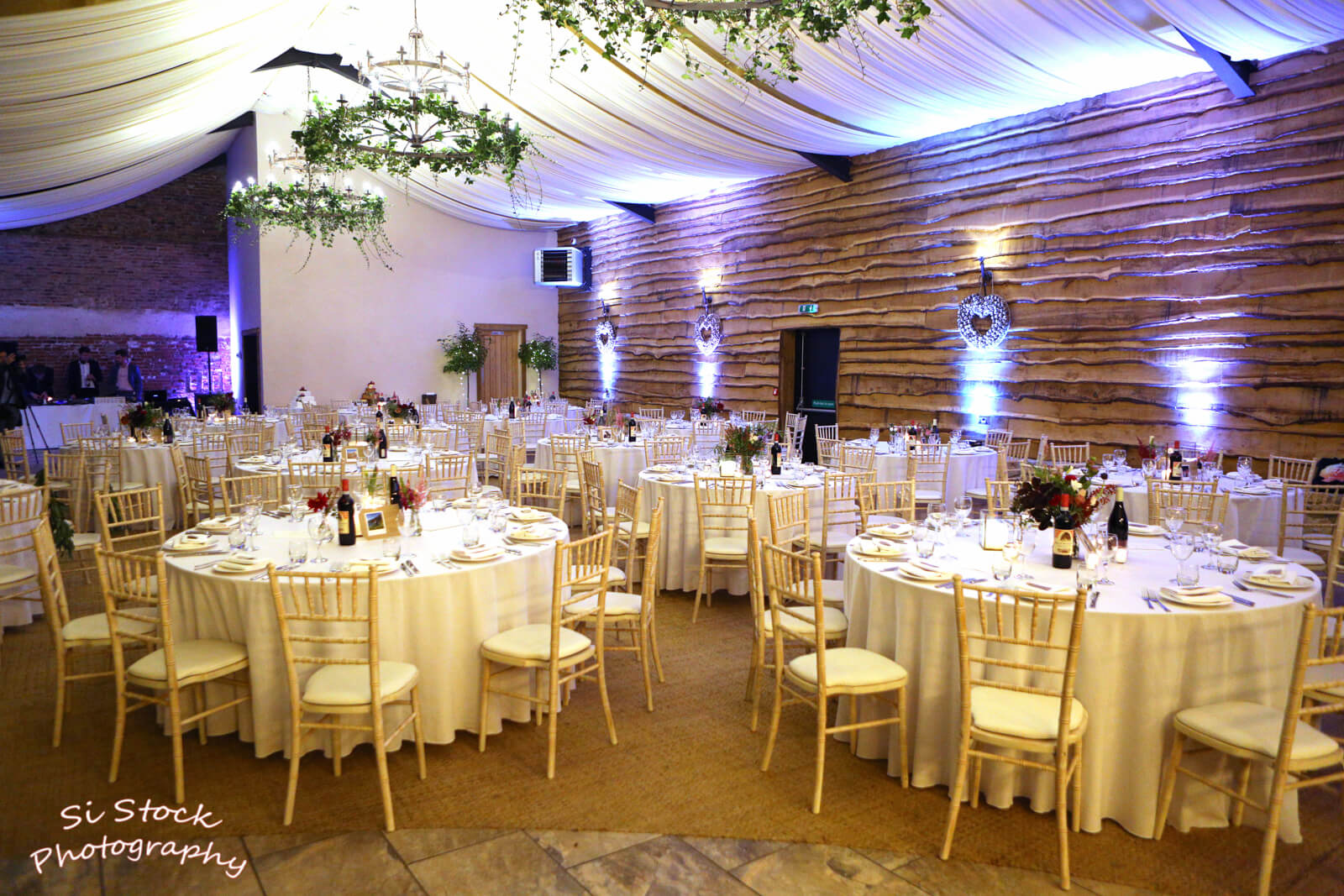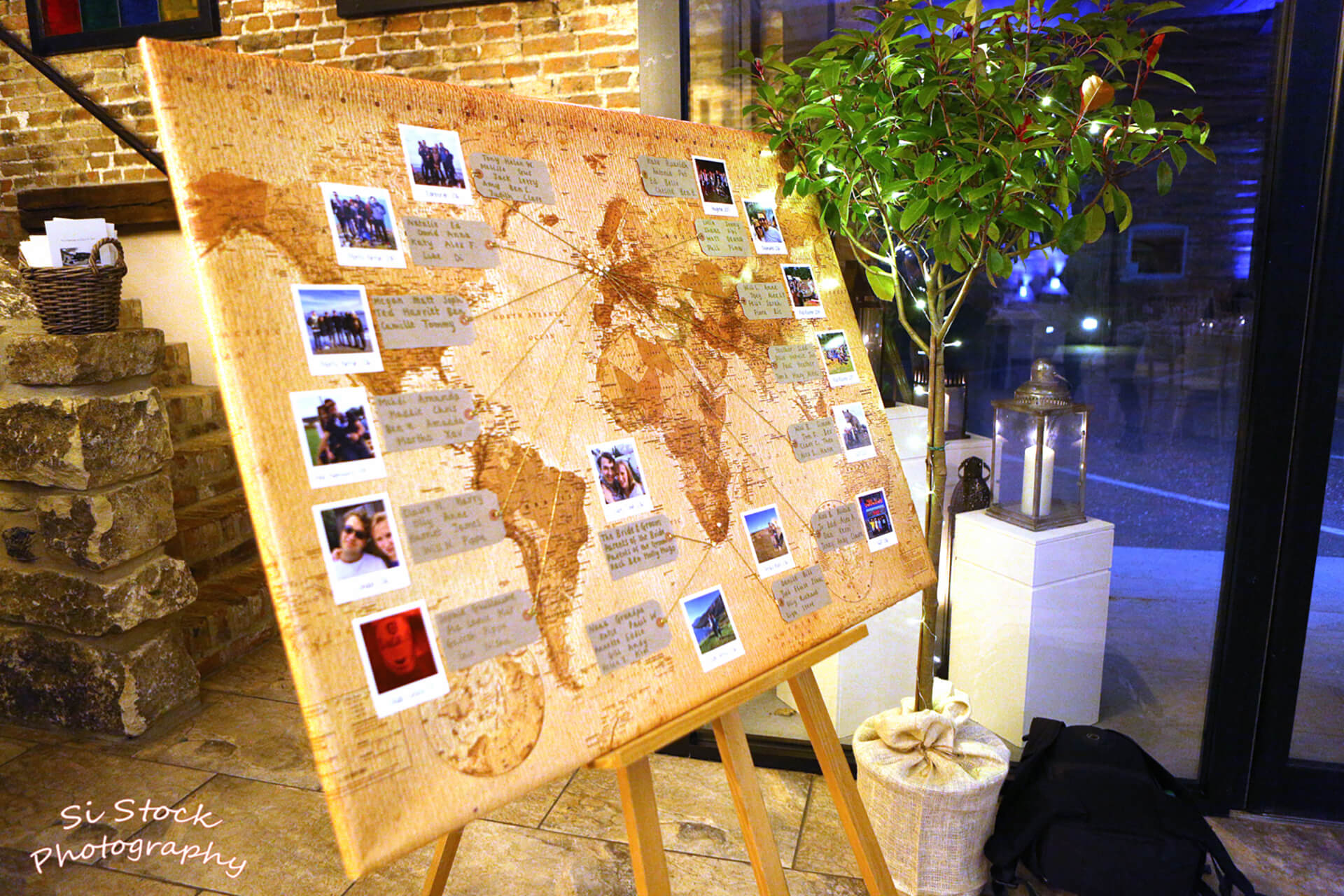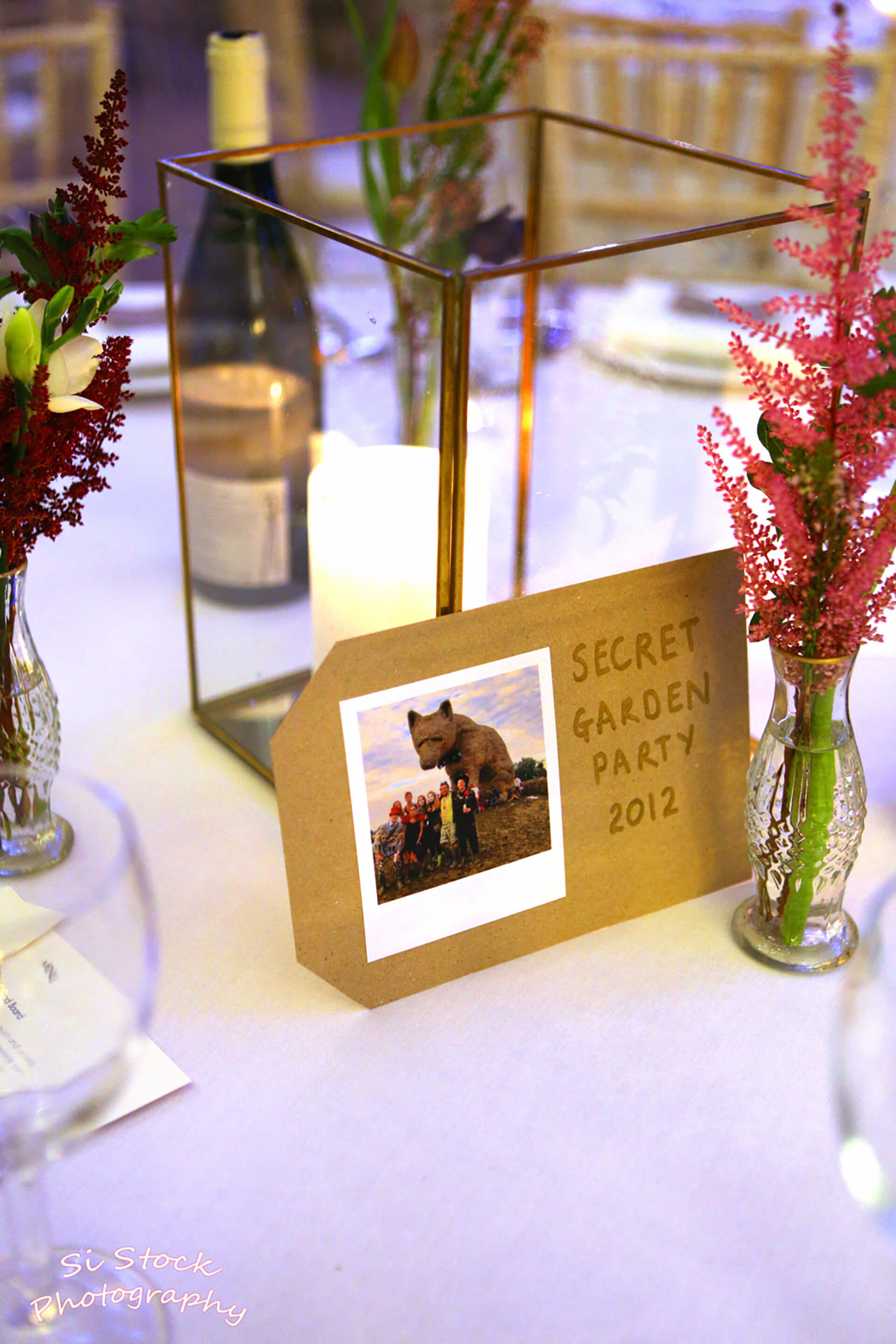 Small vases of pink roses and red berries decorated each table along with candles in bronze and glass holders.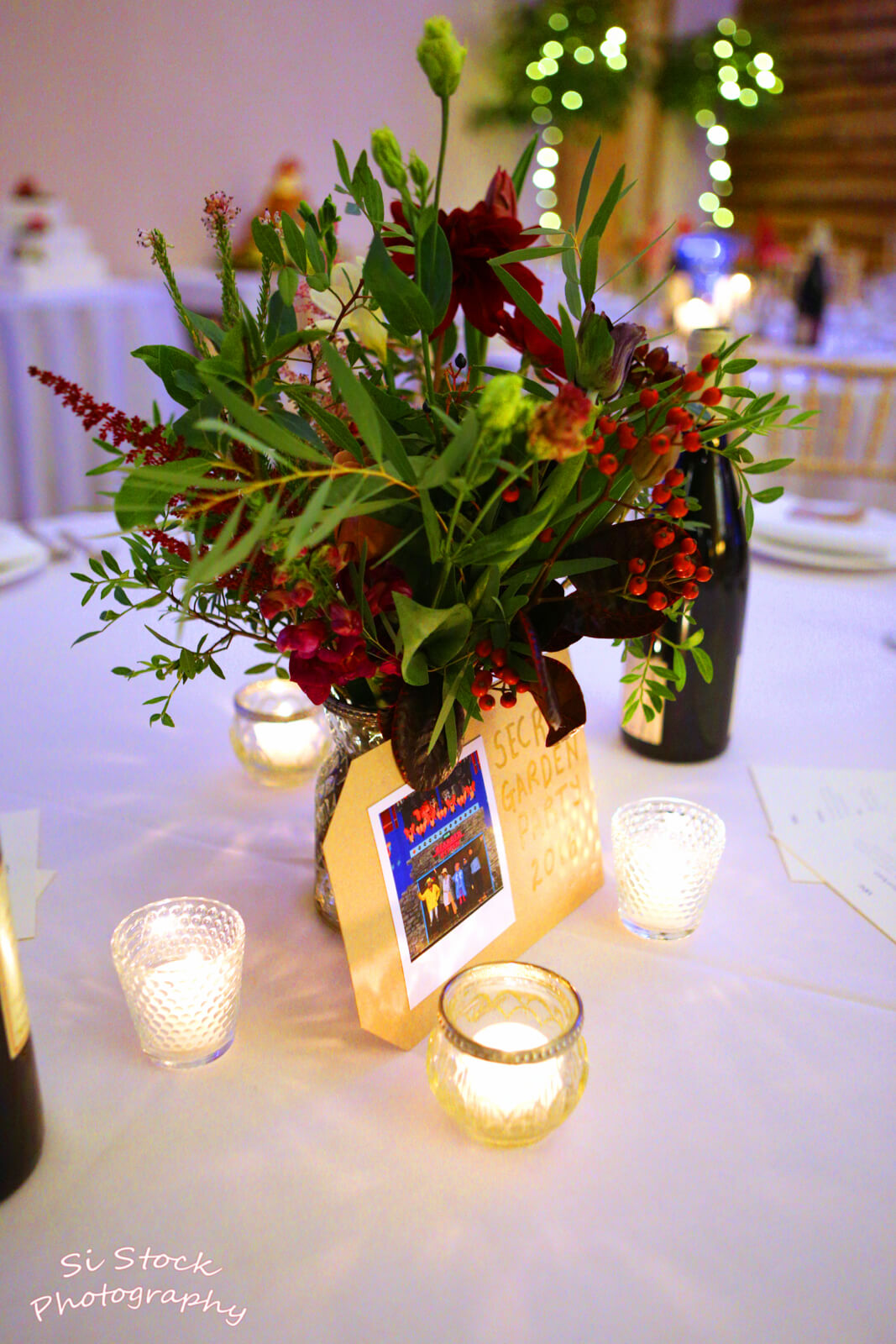 Why have one cake when you can have two!? A traditional three-tiered white cake was decorated with flower heads and foliage, while a spectacular cheese and pork pie cake was bursting with figs, berries and grapes.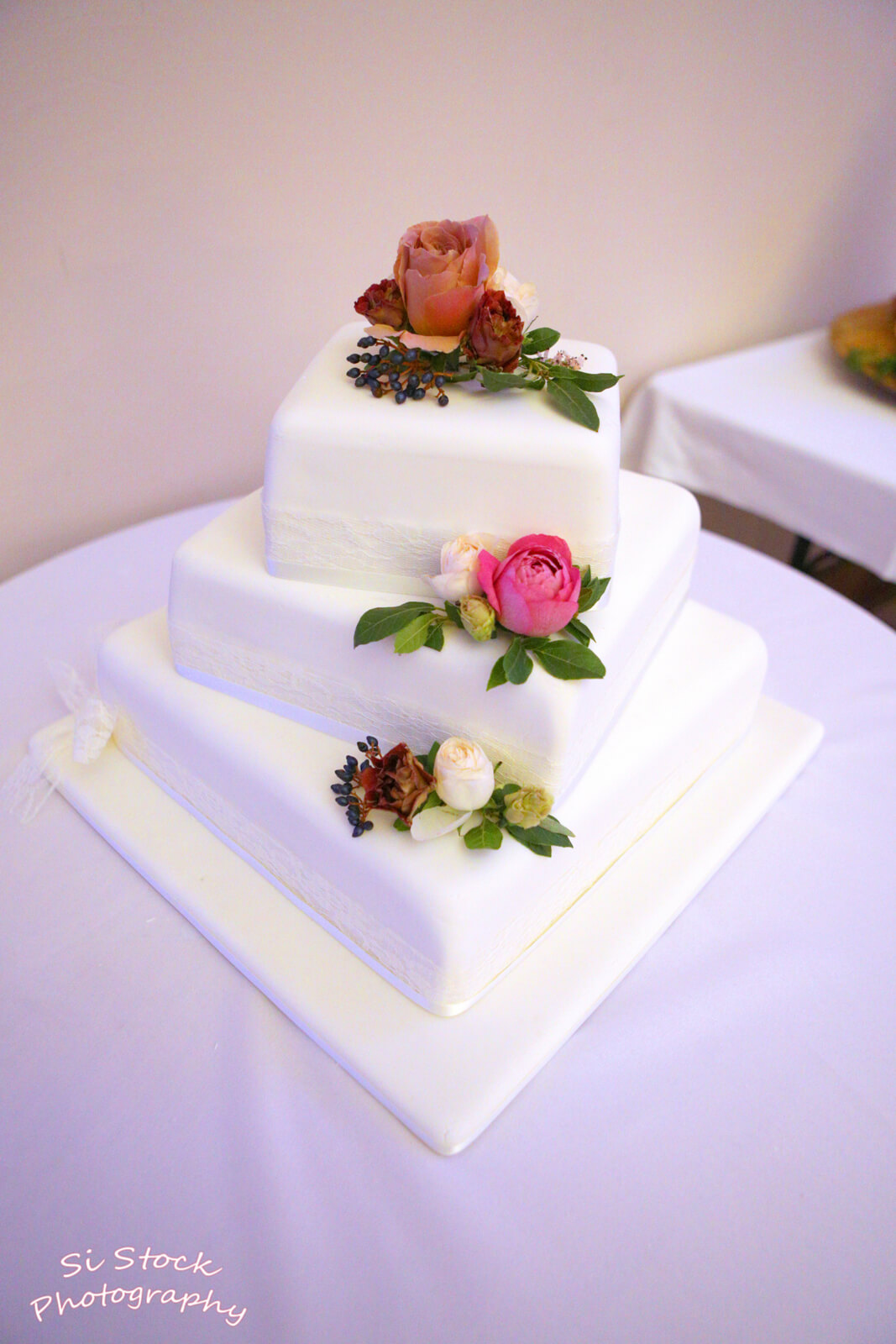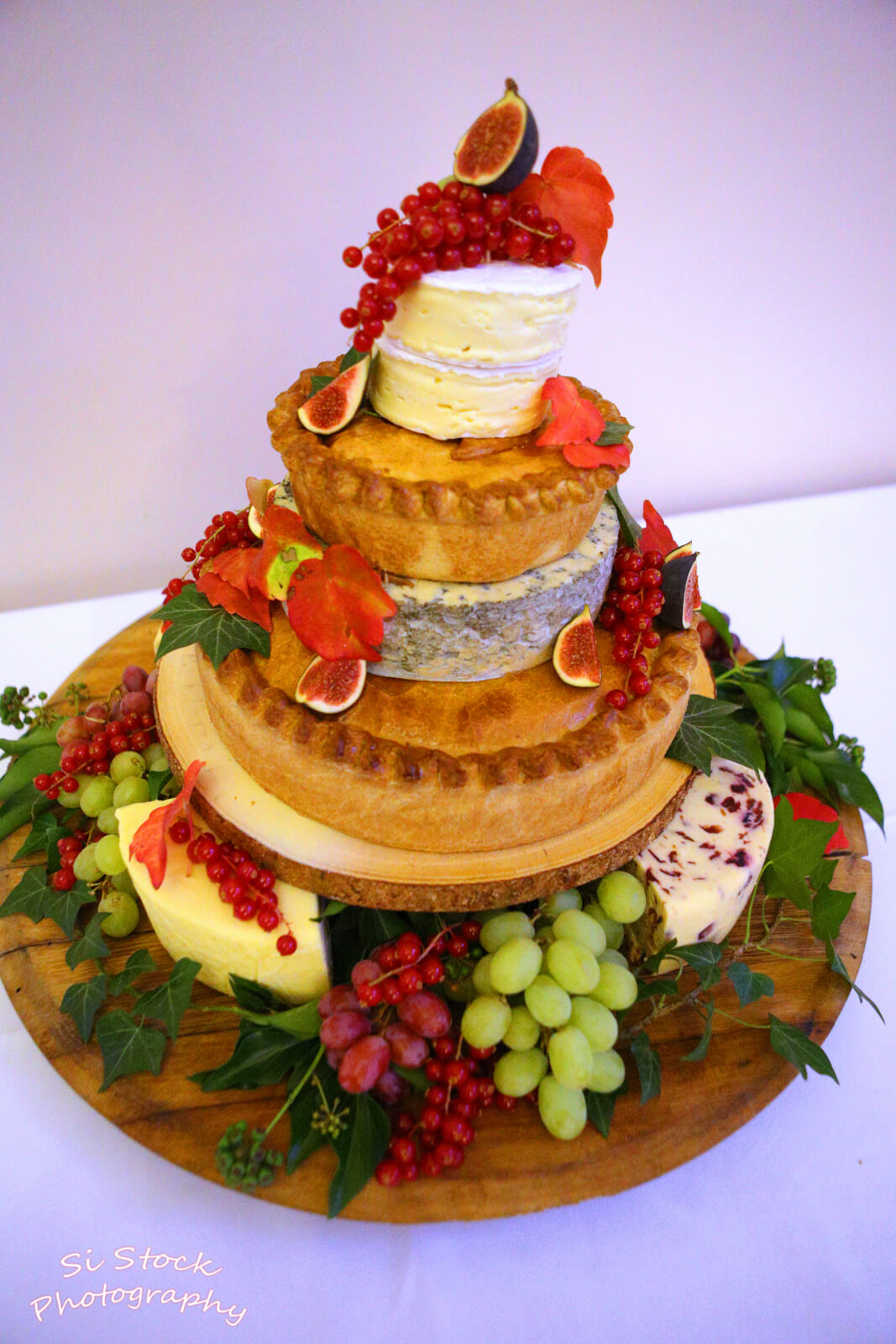 John wrote the most beautiful poem for his bride Claire which he read during his speech. you can believe me when I say there wasn't a dry eye in the house! Claire and John were kind enough to share his poem with us-
As the cold wind of winter gives way
To spring and summer, that take hold
To the excitement of all around
Bringing hope to the hearts that have waited long,
As young sapling soaks up summer sun,
And grows from bud into mighty oak,
Under whose branches, young children
Enjoy life, light, laughter and fun
And as my feelings grow more profound,
I realise in you what I have found,
You are my summer, my roots, my ground.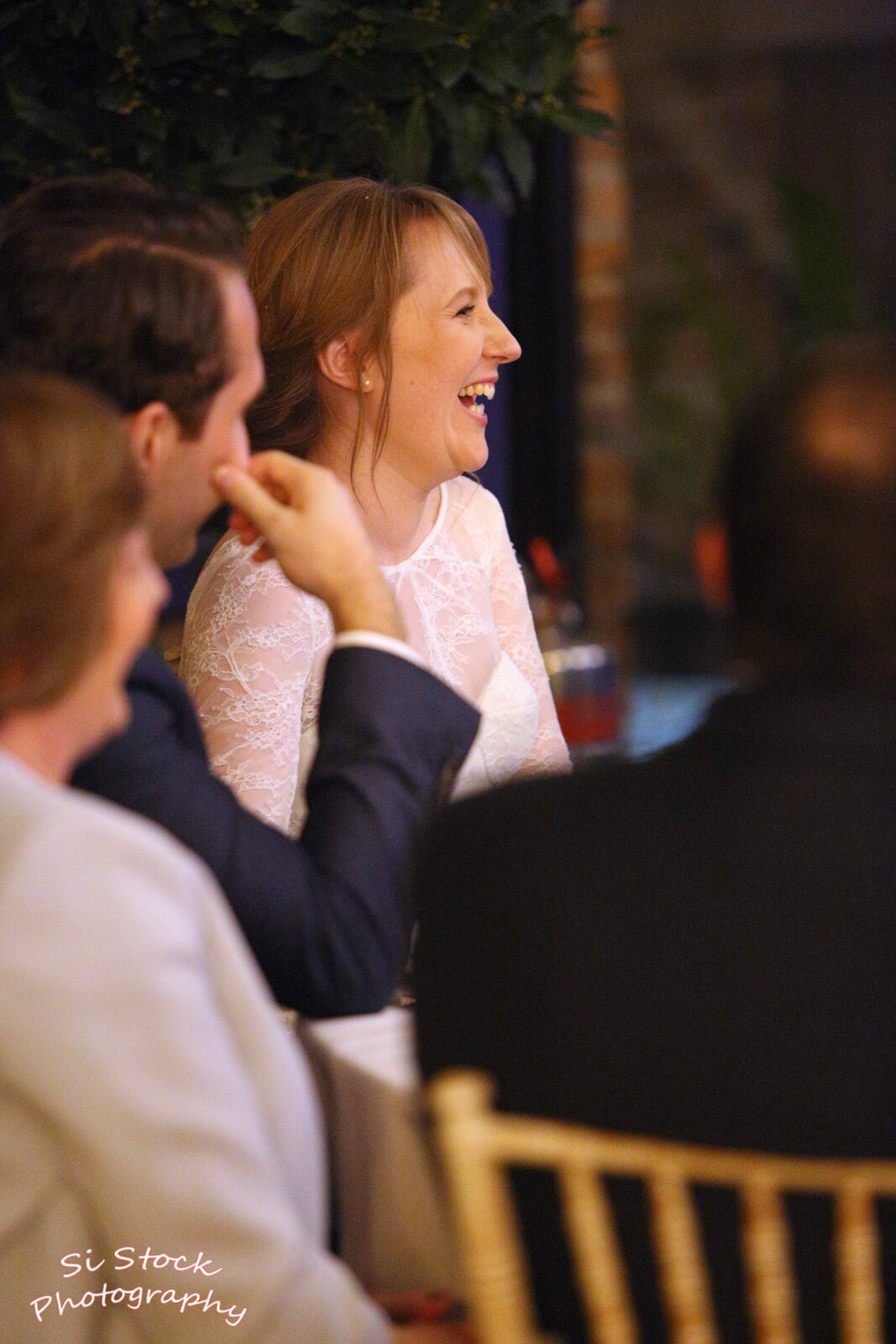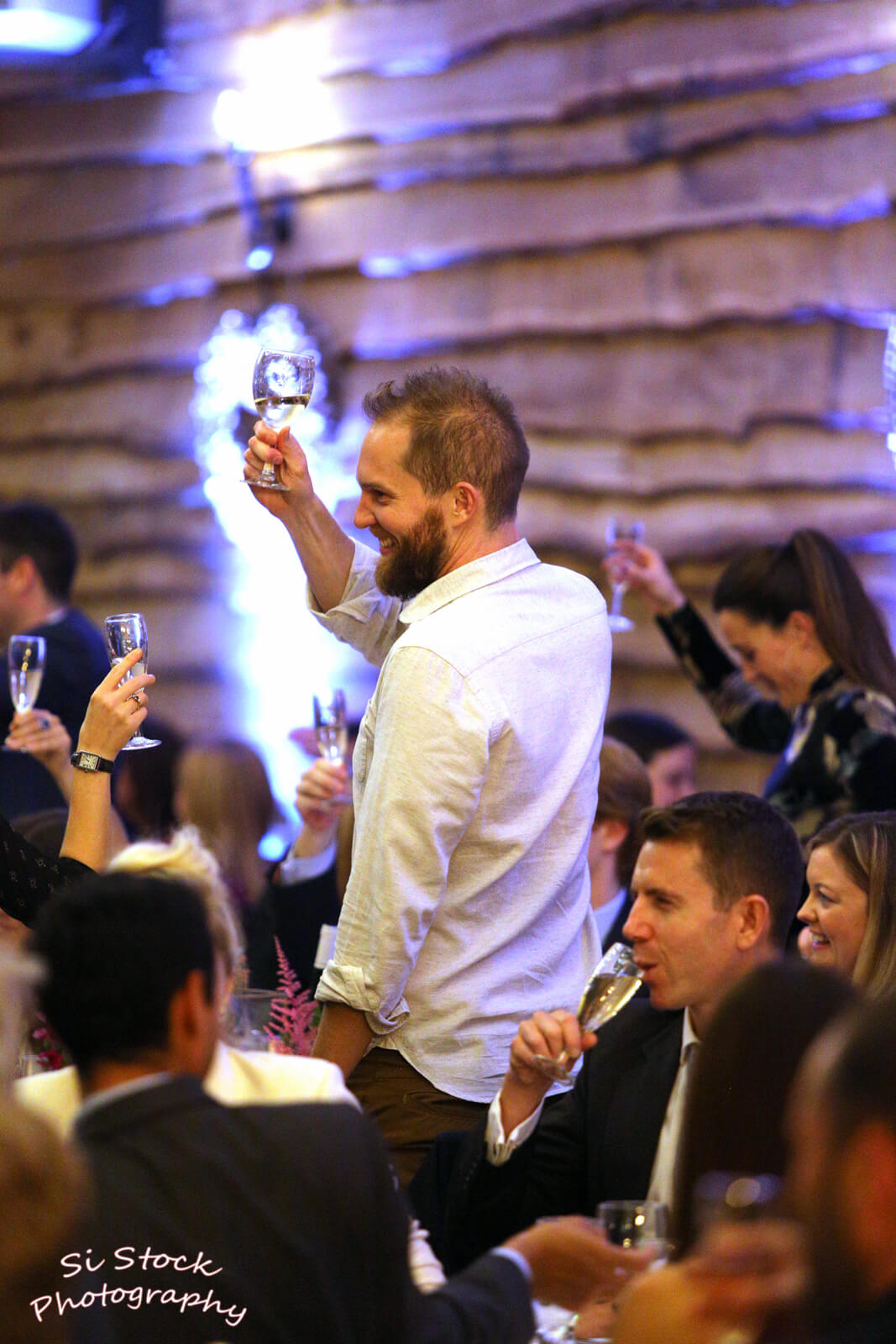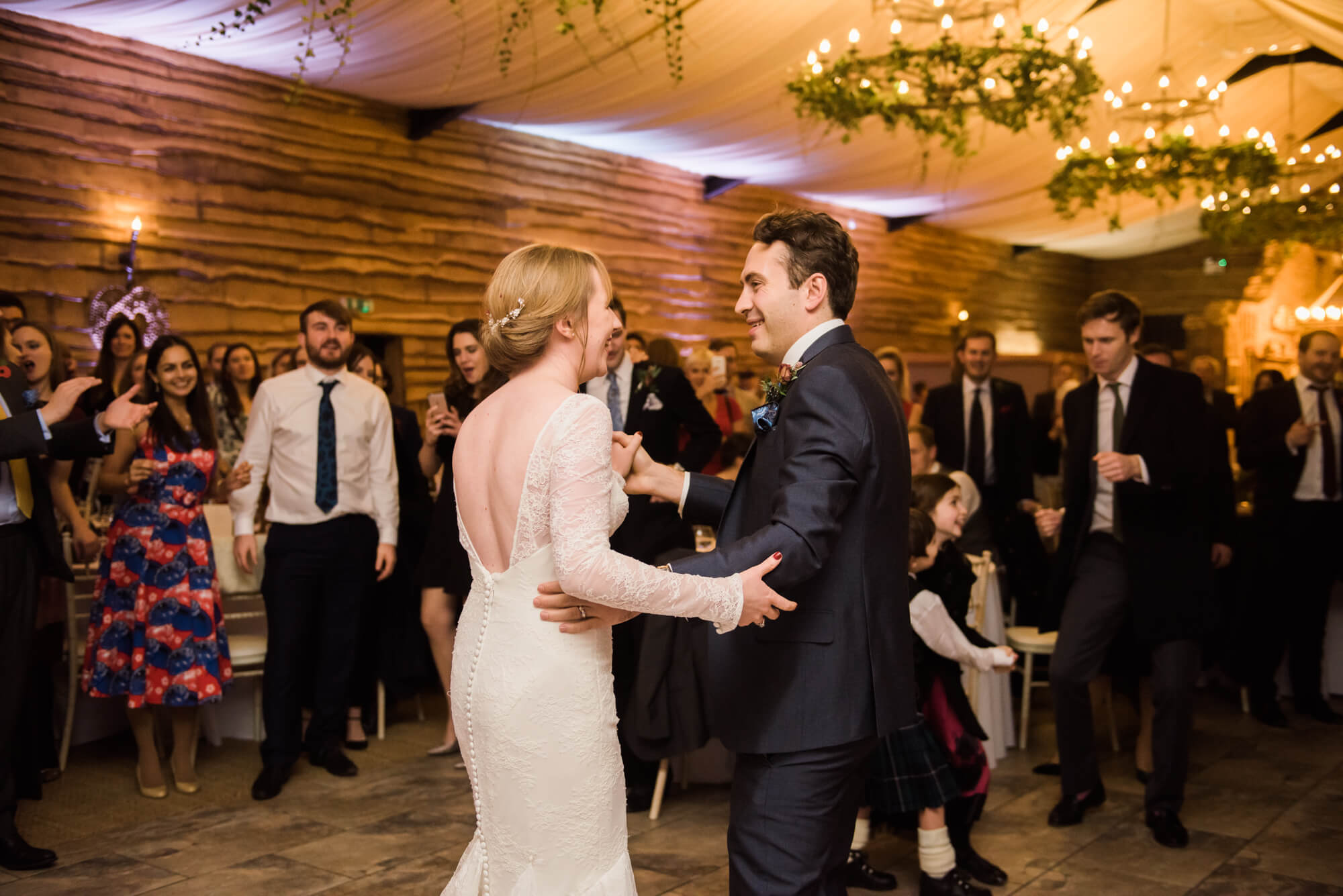 We received a lovely email of thanks from the brand new Mr and Mrs Wyand.
'Dear Jo and Simon and all of your team
We cannot thank you enough for all of your time and help in relation to our wedding.
We had the best day and it was made possible by you. You went to so much effort to make the day a success, nothing was too much trouble. Simon you made sure that our glasses were never empty! All of our guests commented on the venue and the wonderful staff.  From start to finish it was a pleasure to work with you all.
Thank you for the beautiful vase which is such a lovely reminder of our day. We hope that we will have chance to return (John's already planning his 40th!)
With very best wishes for a happy Christmas and 2018
Claire and John'
Congratulations Claire and John. We are so thrilled we could help make your wedding everything you imagined and we wish you all the happiness for your future together.