Our gorgeous Bride and Groom Carolyn and Kieran created a beautiful Winter Wonderland within the barn. The chandeliers were turned into luscious festive wreaths with beautiful string fairy lights draped across the barn. Beautiful frosted Christmas tress were dotted around the barn, twinkling throughout the reception.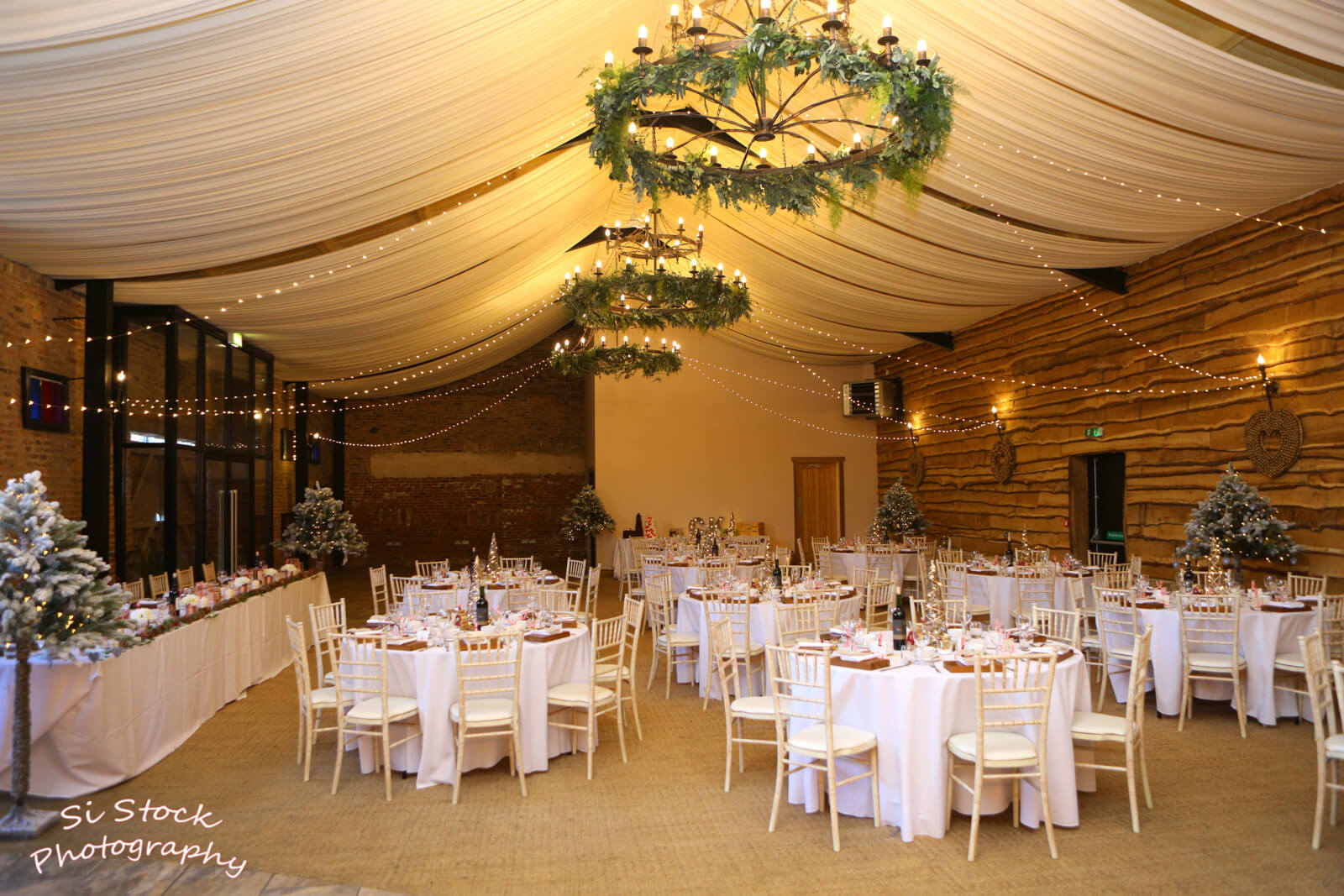 Their table centerpieces continued the festive theme with Christmas tree ornaments, and lovely Christmas trees made from cork. With the table number attached, these cork trees were lovingly hand made by Carolyn and Kieran's fathers, with corks from bottles of wine drunk with family and friends, since the happy couple got engaged.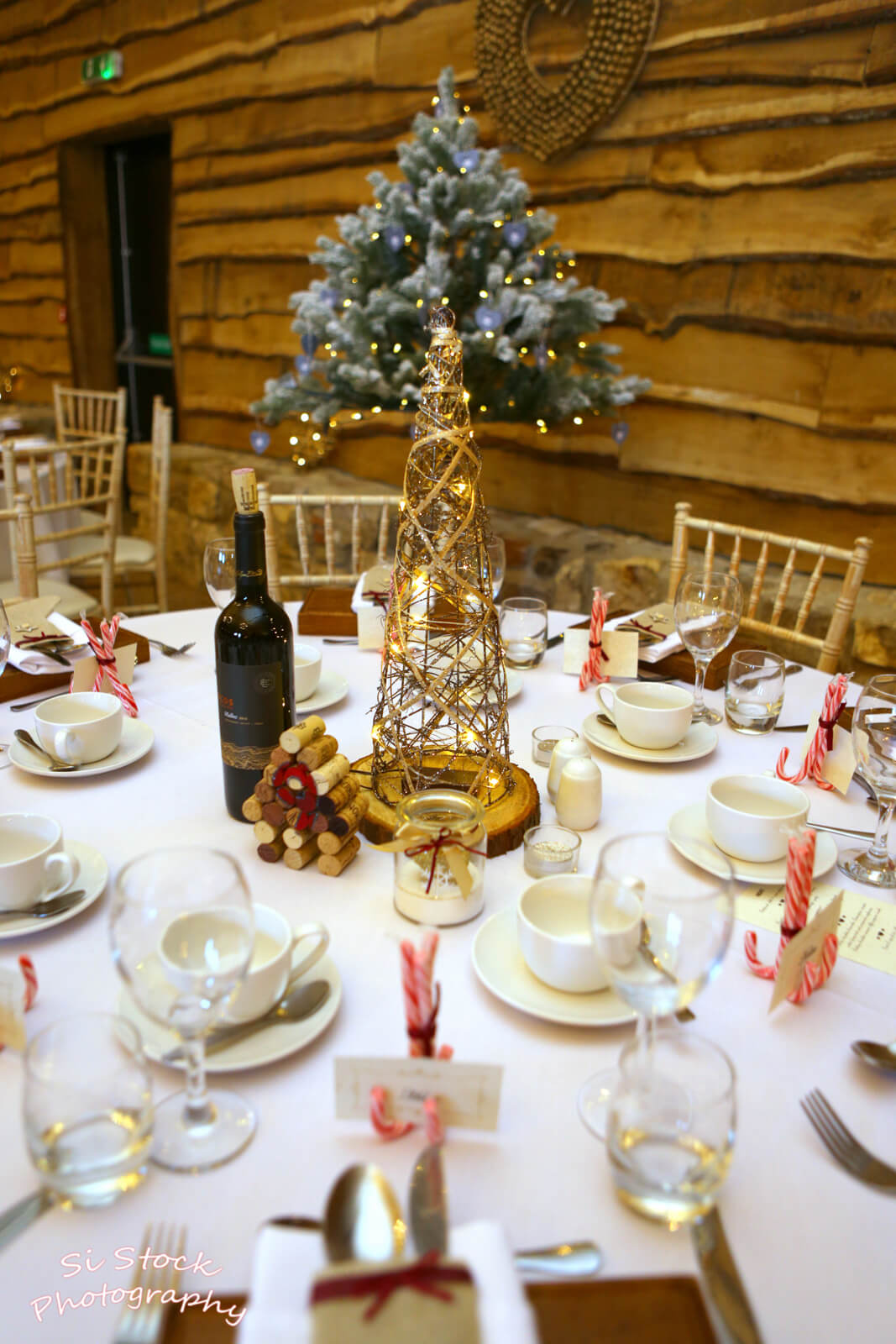 Place cards have never been so festive! Red and white striped candy cane formed the most adorable place card holders and we thought they looked amazing. but the Christmas details didn't stop there. Carolyn had been happily stitching little Christmas Stockings for all her guests as cutlery holders for months! Carolyn made extra special stockings for her and Kieran with a tiny wedding dress and Tuxedo proudly on the front. we thought it was such a lovely idea and so personal.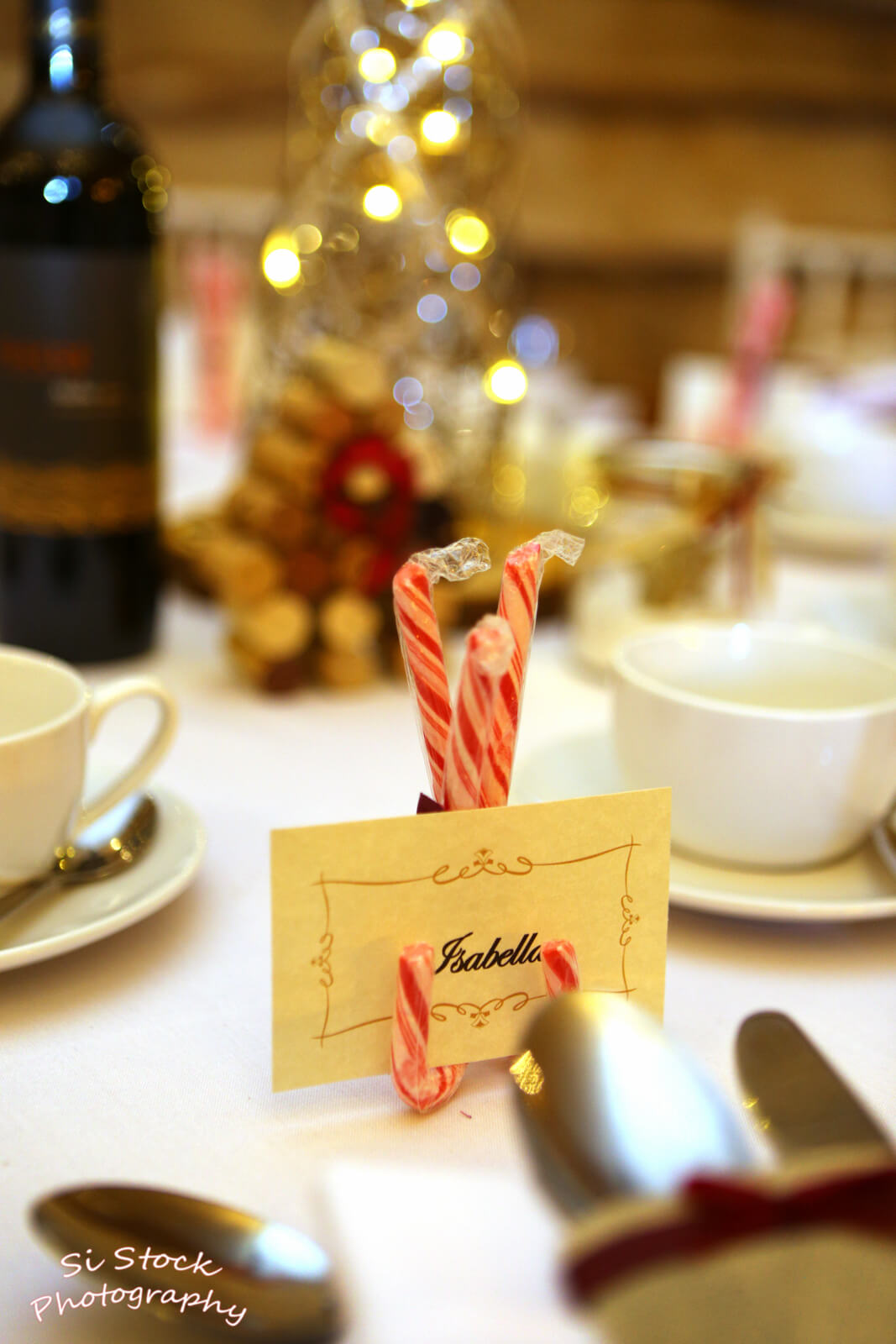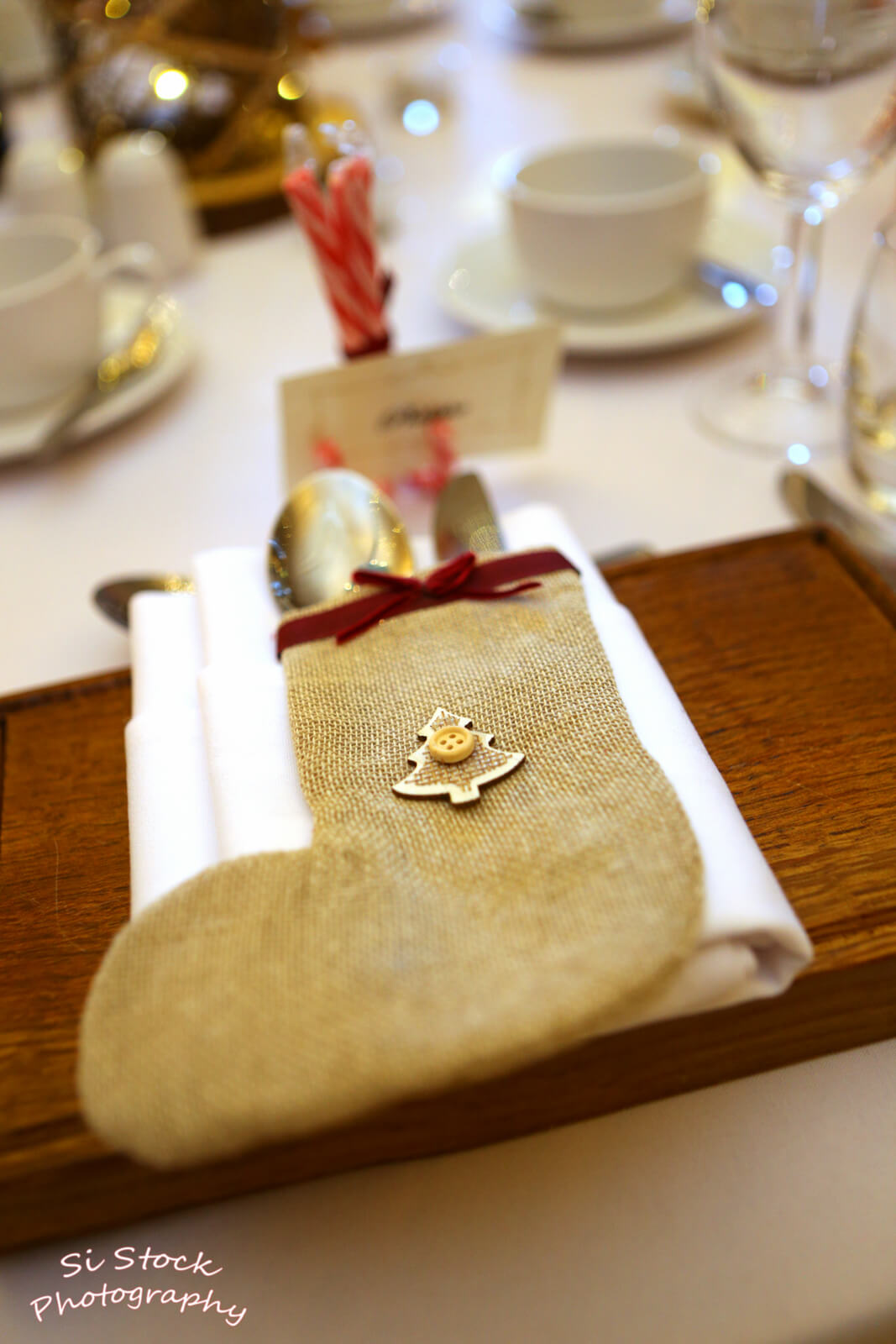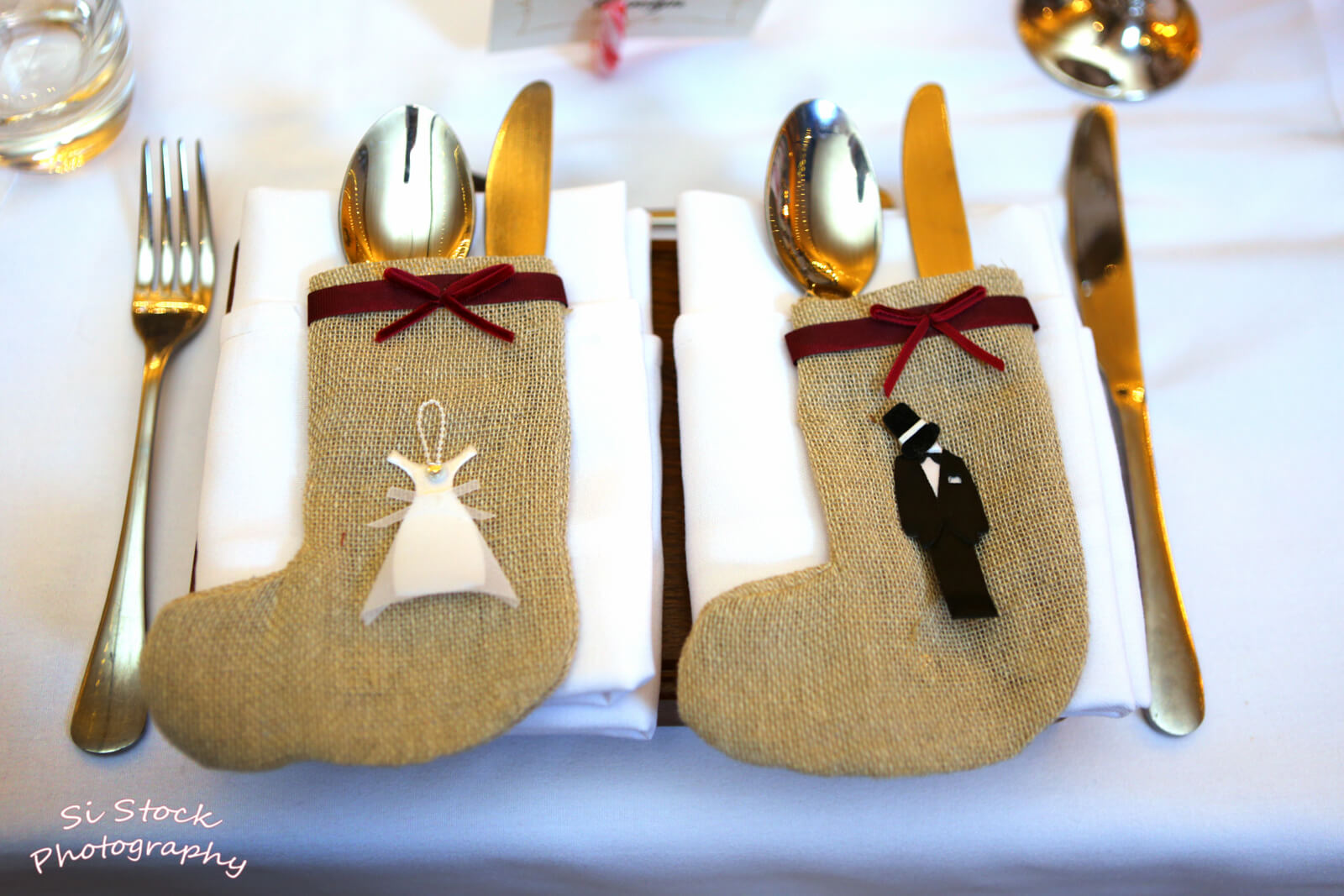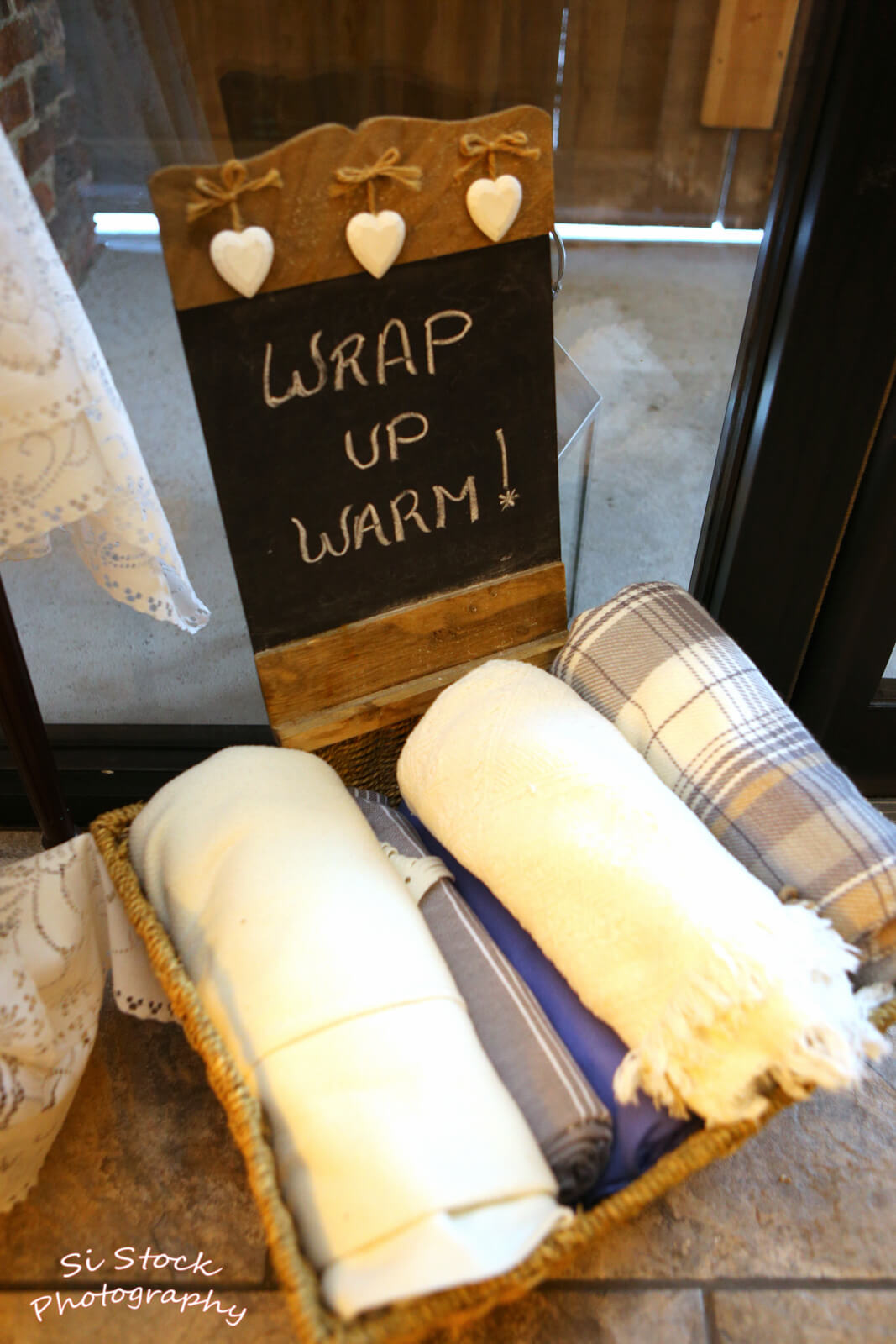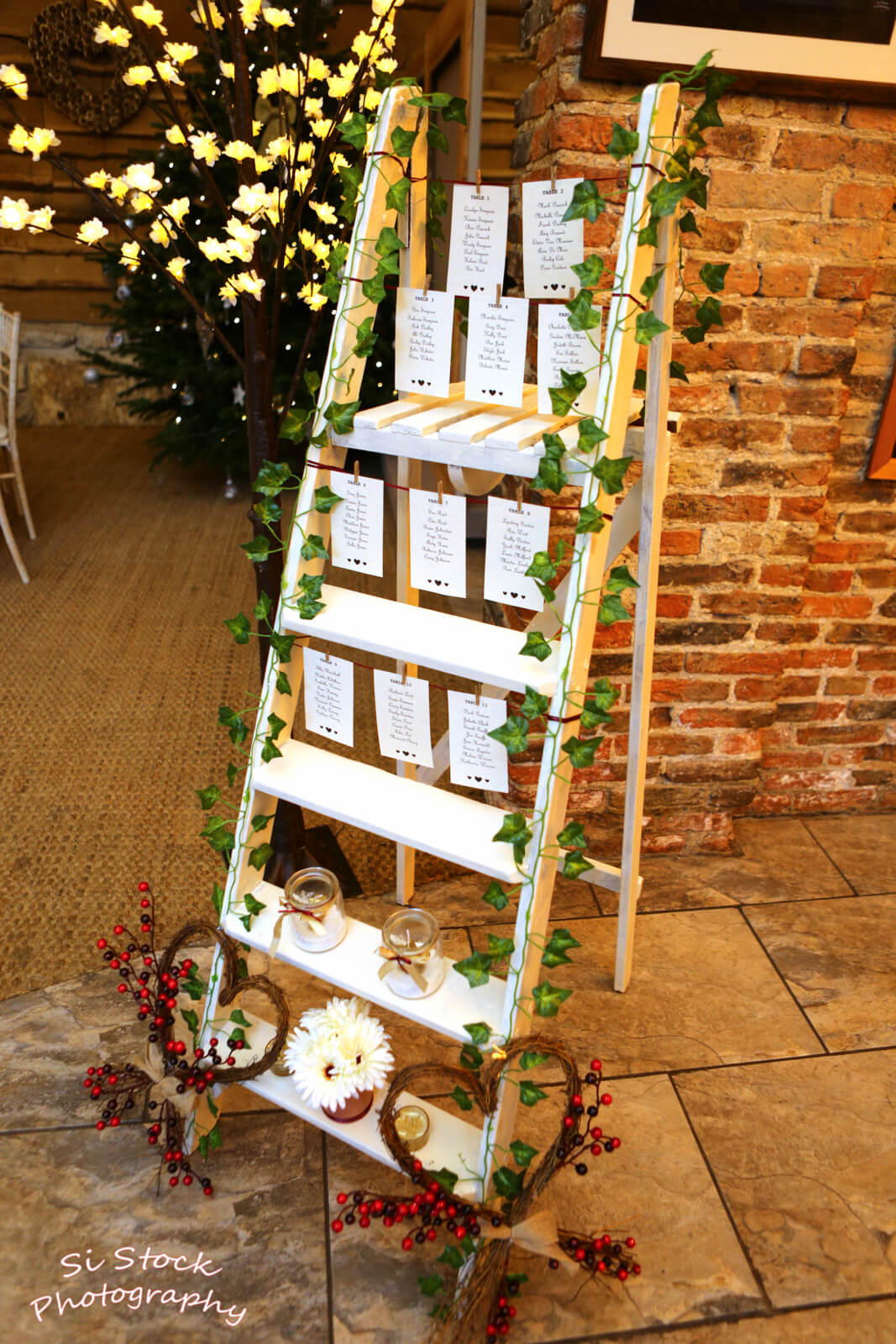 By the time Friday evening arrived,  Kieran couldn't wait to get on his dinosaur onesie and have a beer in the house after the barn was set up!
Carolyn looked stunning in her sweetheart neckline gown with lace detailing, veil and beautiful fur shawl. Her bridesmaids wore lovely deep ged gowns with matching fur shawls and held bouquets of red and white roses.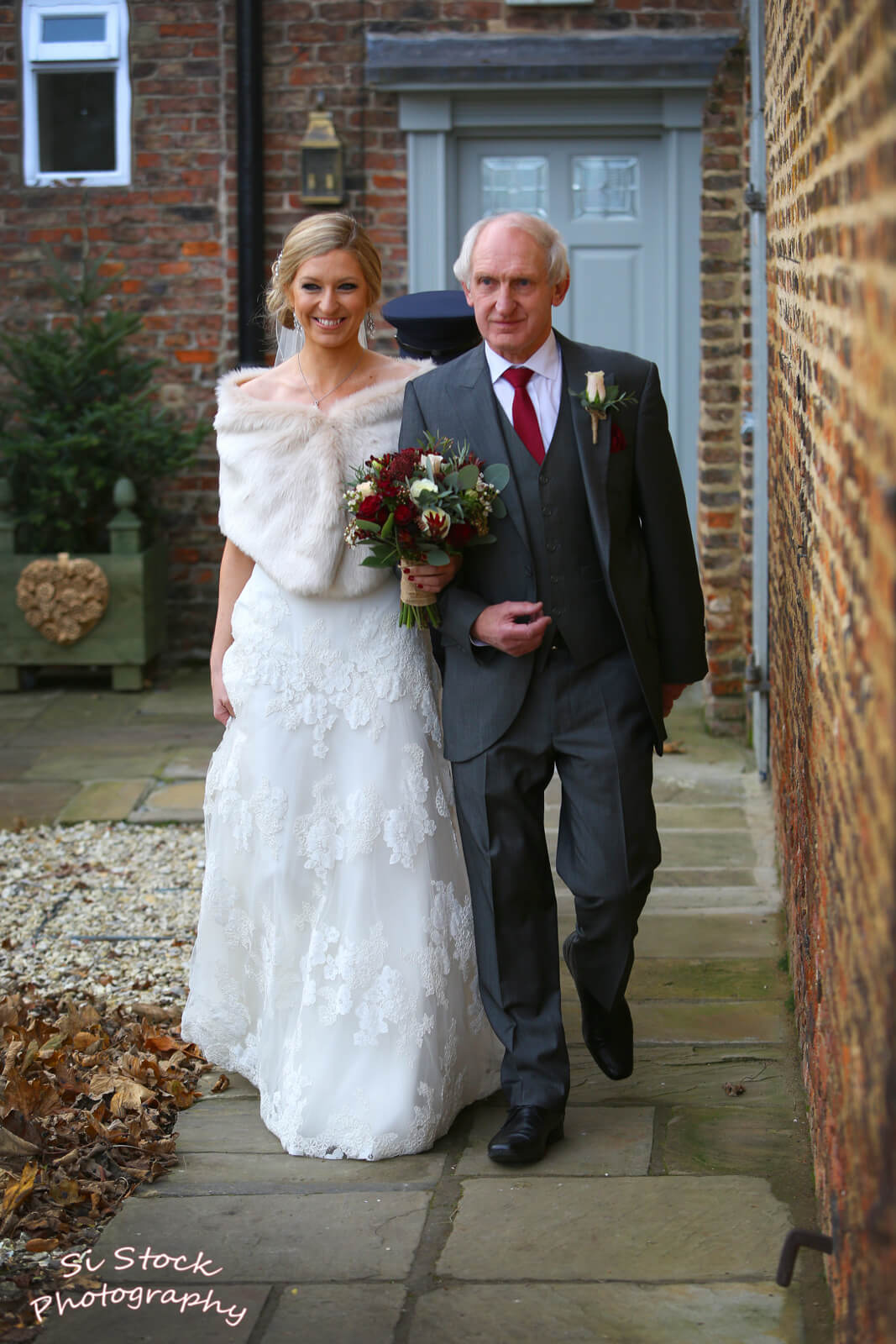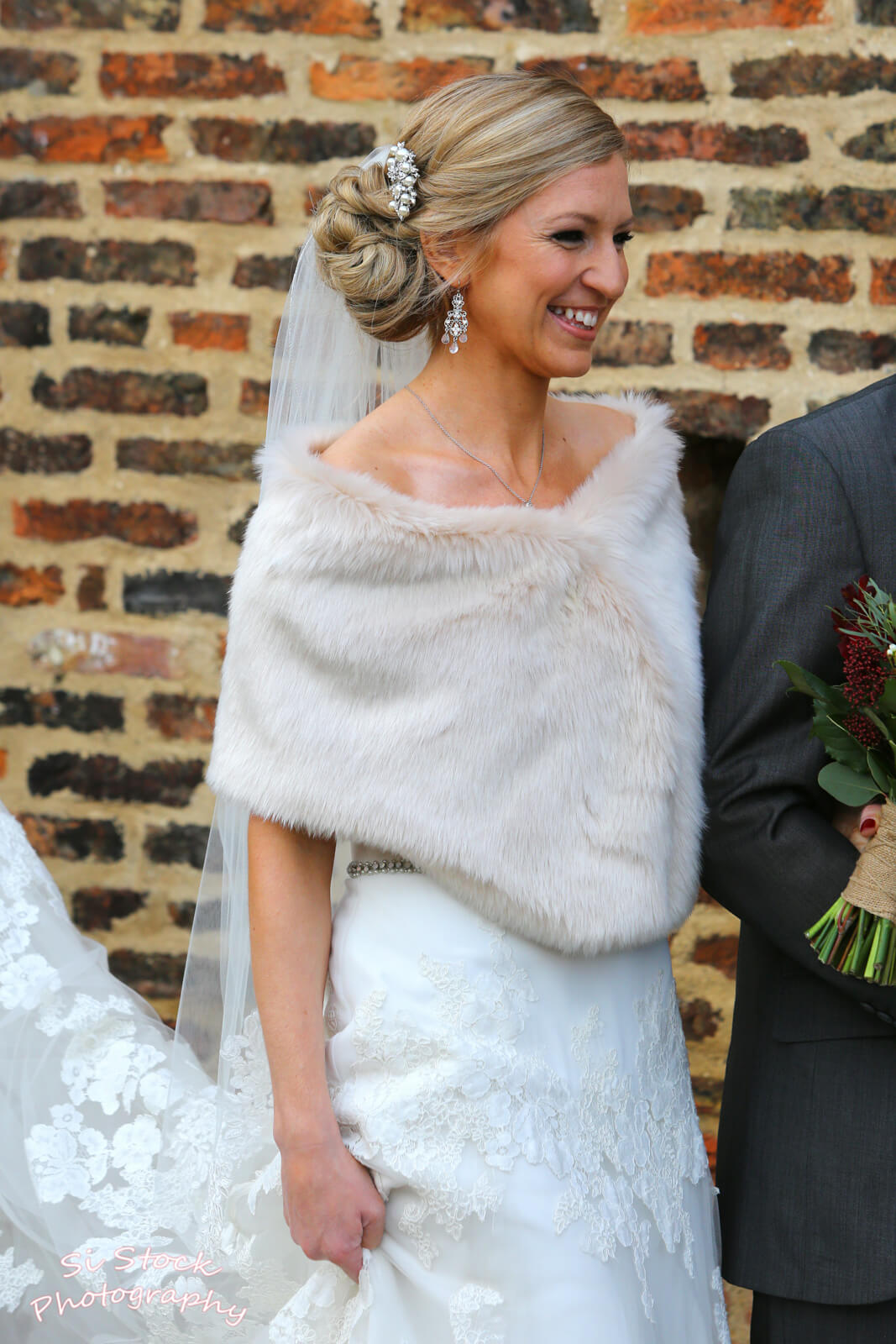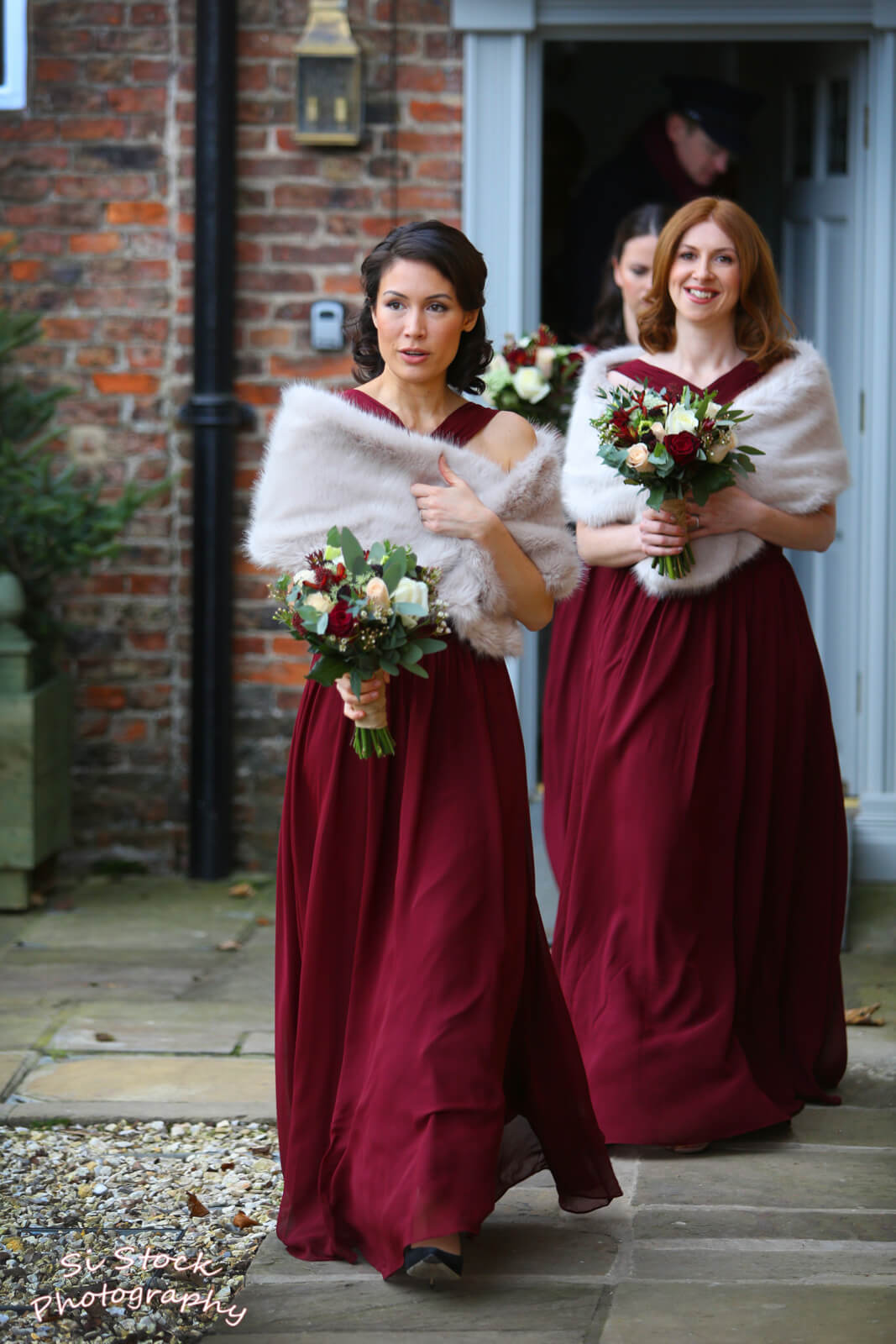 Carolyn and her father were taken to Church in a bright red Tesla while her guests traveled in a vintage double decker bus by York Pullman.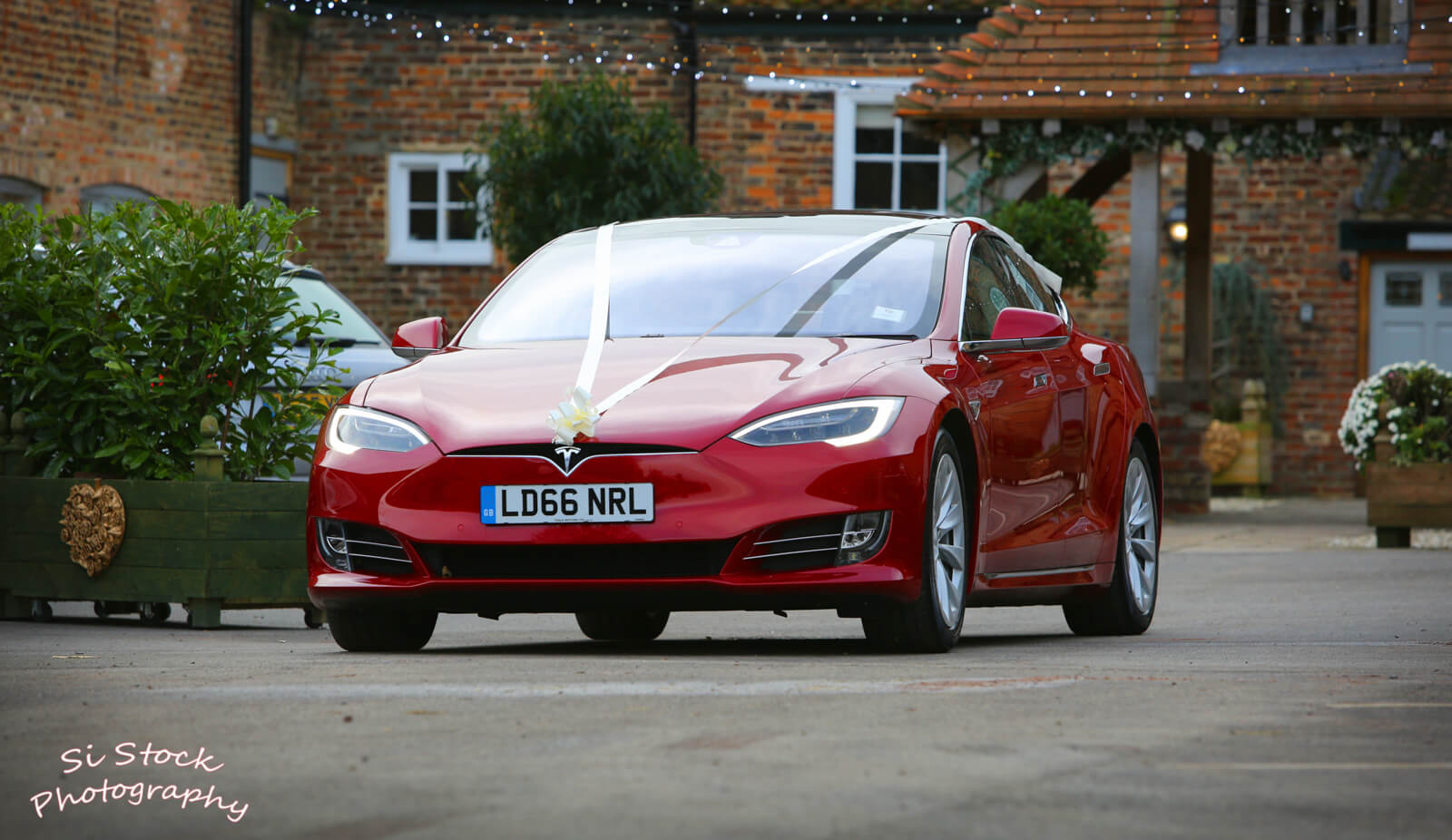 Kieran is from Australia and half the congregation were from New Zealand and Australia. so it was only right the Groom reference the recent ashes win in his speech! He spoke lovingly to his new bride, revealing they were 'great mates before we ever became us'.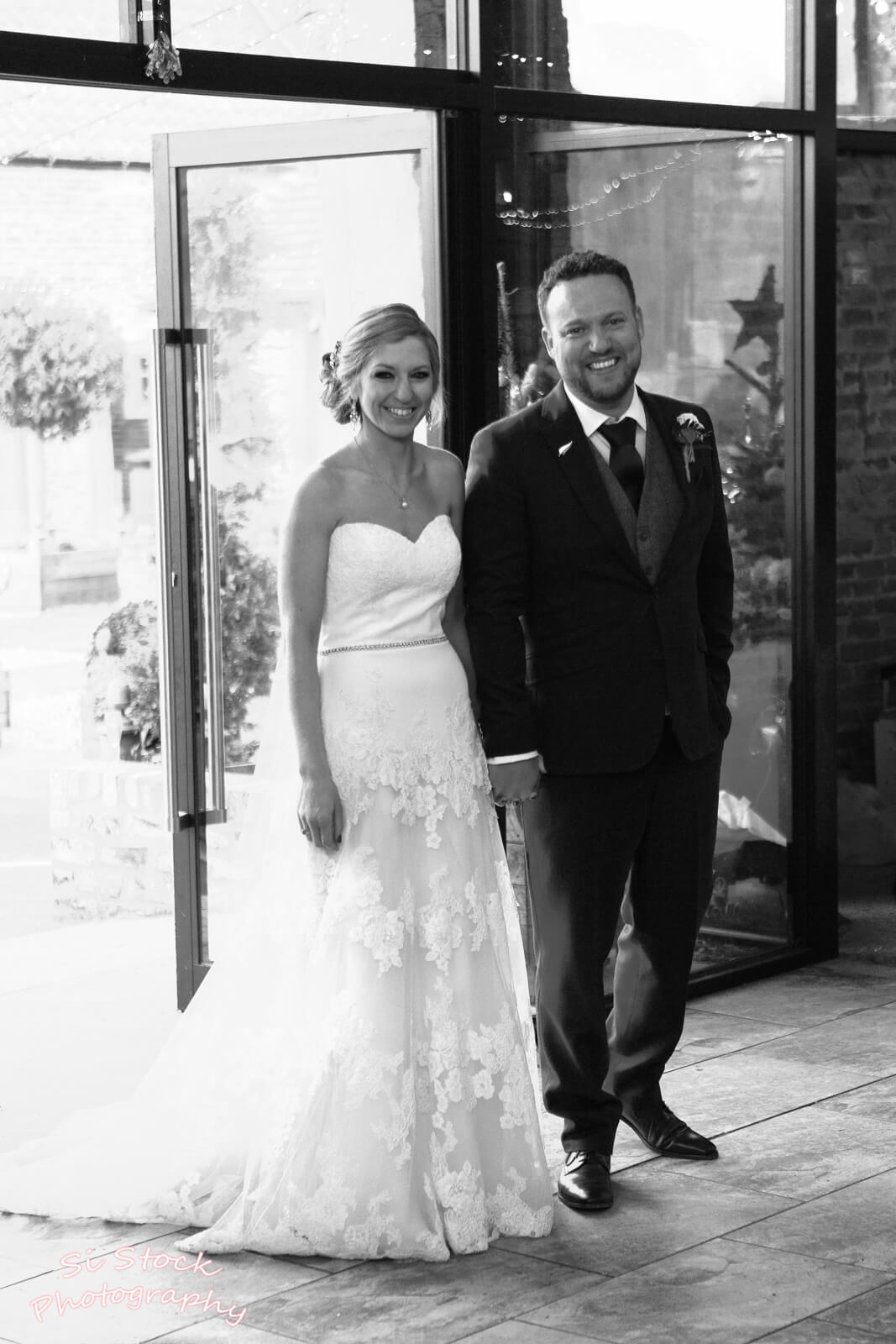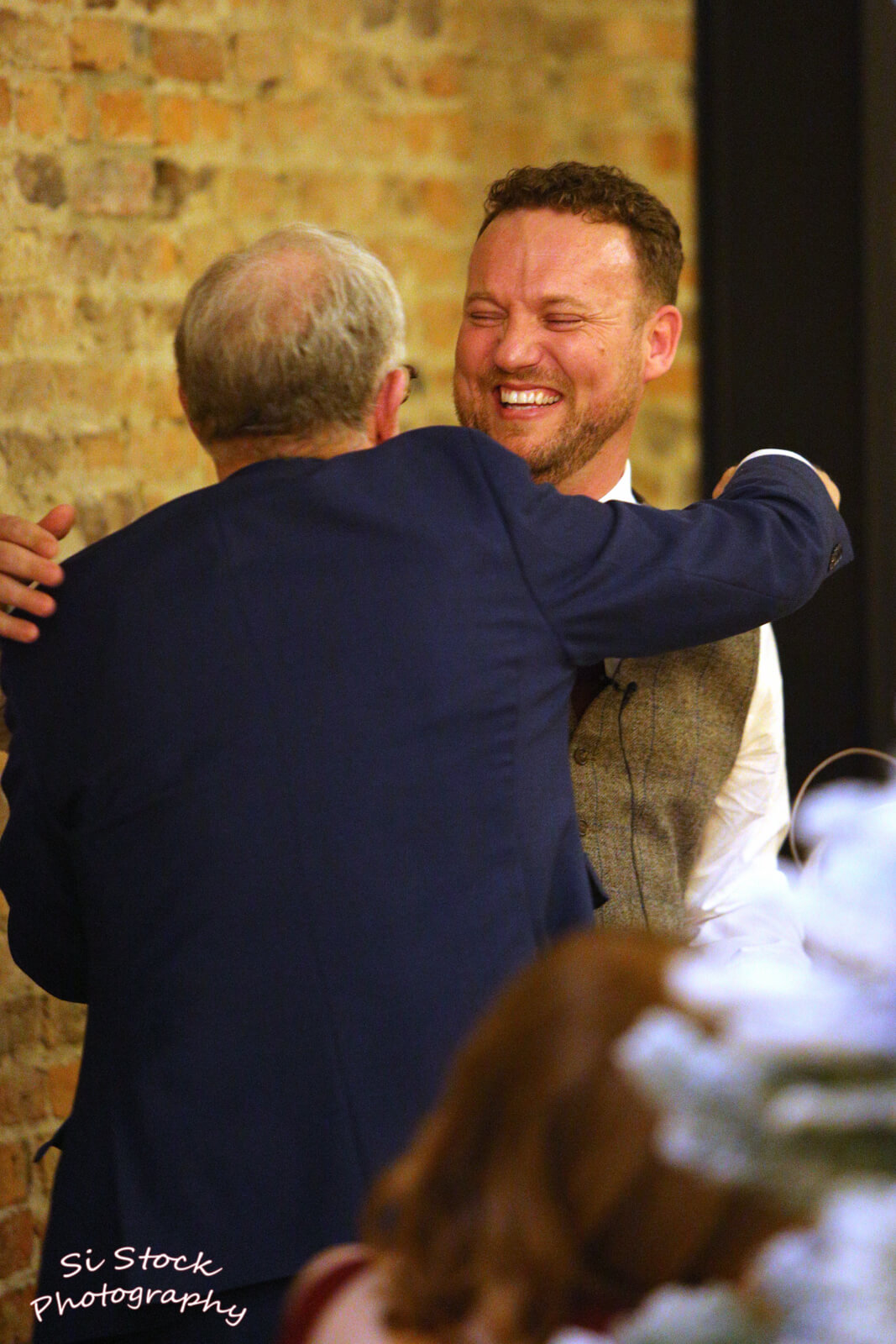 The bride too said a few words for her groom in the form of a poem, and we have included some of our favourite verses below.
'Kieran J H Simpson,
Or as I call you, Kezza James
You are the hocus to my pocus
The Tarzan to my Jane.
…
Today just wouldn't be complete,
Without saying thank you to your sister.
If we hadn't met through her,
I'd be a Miss without a Mister.
I know it's hard for you to be here,
Away from your family and friends.
Know that my home is wherever you are,
And I will love you until the end.
So Kezza, my dearest, I love you,
Without you I would starve.
You're my chef, my hero, my best friend,
Today was written in the stars.
Nothing will ever feel as special,
As the way I feel today.
No wife has ever been prouder,
Than me on our wedding day.'
While it is not custom in the UK, its is an Australian tradition for the Maid of Honour to make a speech, and this came as a surprise for Carolyn! again, a lovely poem was written by Caroyln's Maid of Honour and here's a litte snippet!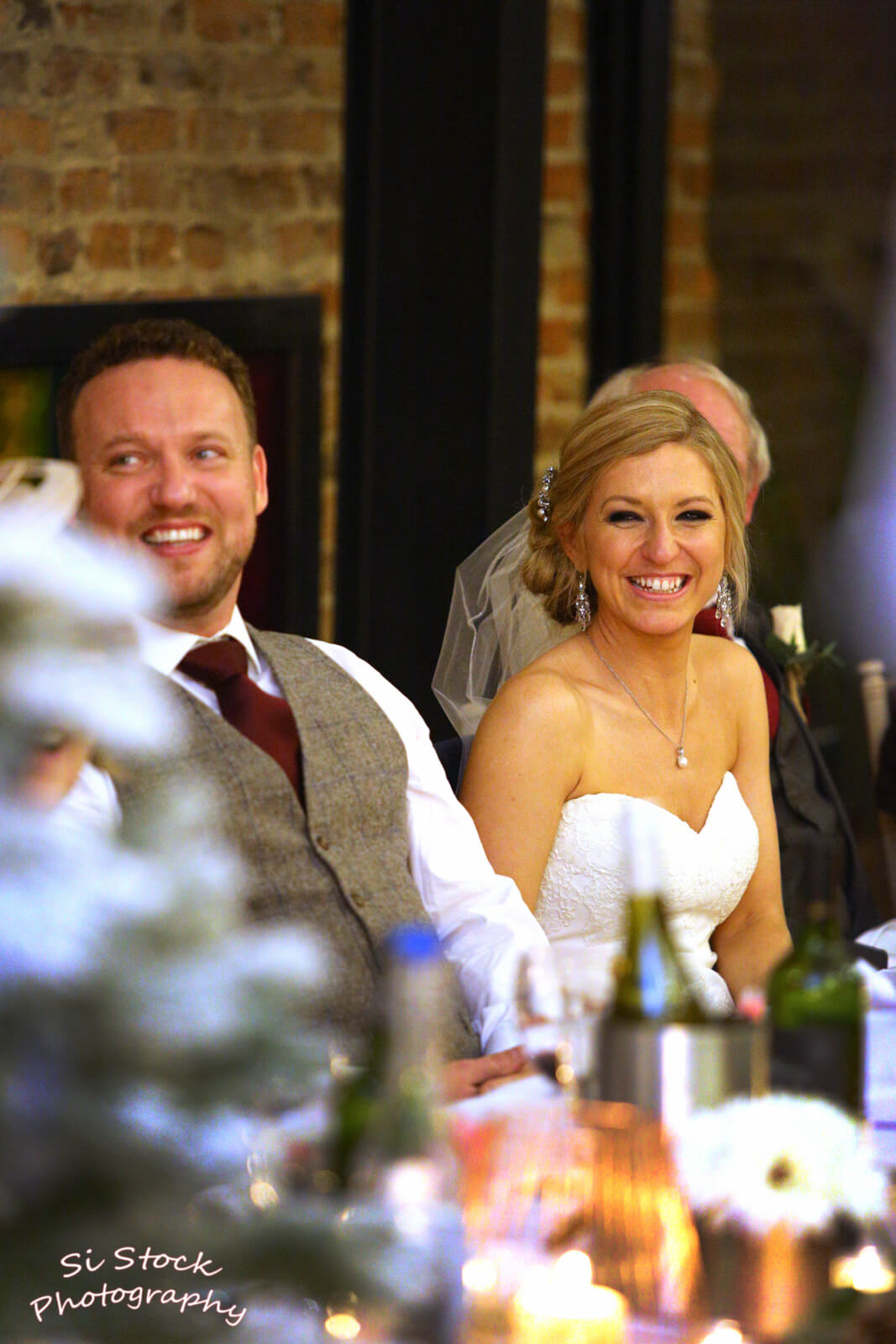 'From £10 for an unforgettable night at Vodka Evolution,
To today standing next to you while you become a Simpson.
She means more to me than I can put into words,
My best friend, we know each other too well, us two northern birds.
…
In Thailand where we island hopped with Ria,
I got a little sea sick and threw up Oreo's- for future reference back breakfast idea.
During the same trip, the three of us watched Bridget Jones 2,
Then obsessively checked our luggage in case we'd had drugs planted on us in the loo.
Or Dubai where Caz flew in for 2 days,
We rode camels, sunbathed, shopped and drank in a jetset haze.
But nothing could ever replace,
Trips home to Northallerton CP's birthplace.
That brings me perfectly round,
To the people who keep Caz's feet firmly on the ground.
Her incredible mum and dad, the wonderful Granny P,
Mark, Michelle and her gorgeous niece Aria- the fab three.
Her family means more to her than she would care to admit,
Always by her side, Peacocks are close knit.
Now Kezza you're a lucky man of that I know for sure,
Your wife, Cazy S, is simply haute couture.
Treat each other well, be kind and love unconditionally,
My two Simpson's, our best mates, today we celebrate your brilliancy.'
The beautiful silver goblets that Kieran and Carolyn had for their champagne toast were Kieran's parents', Paul and Wendy's, which they had at their wedding over 40 years ago!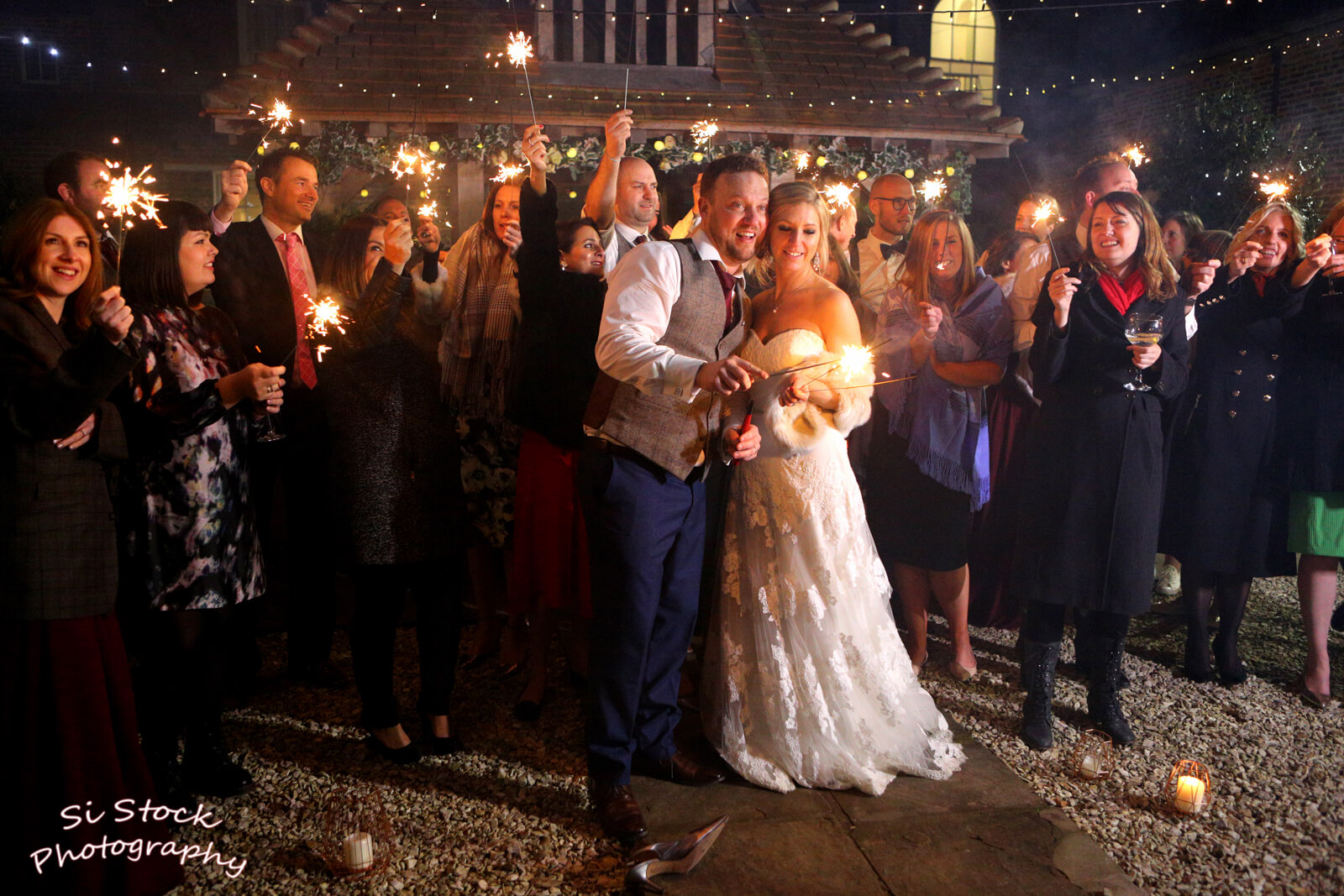 It was so clear from all the speeches and whole day itself, that Carolyn and Kieran are so loved by all their family and friends, and they are truly the perfect match. It was such a fabulous celebration and such a pleasure to be at!
Congratulations Mr and Mrs Simpson!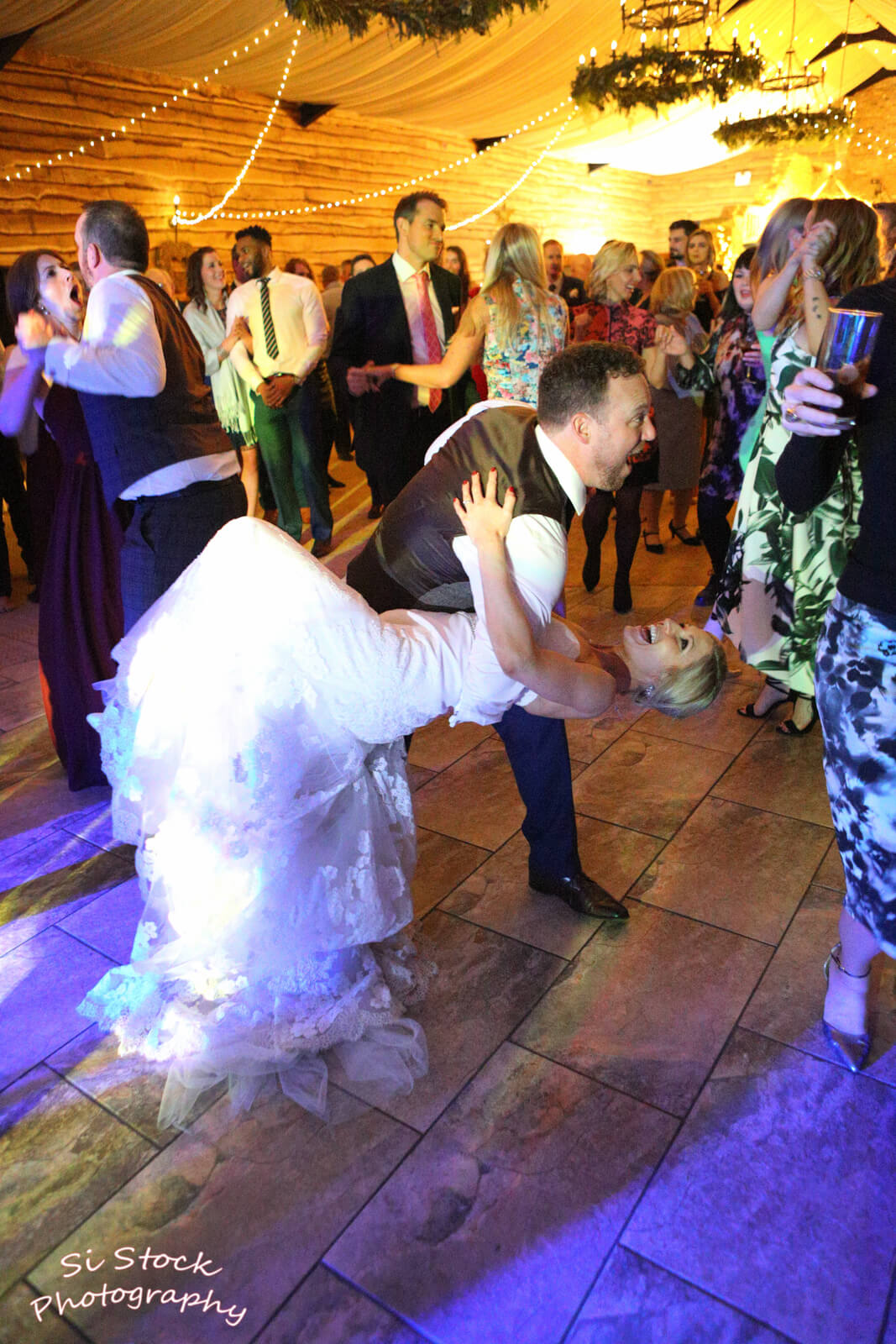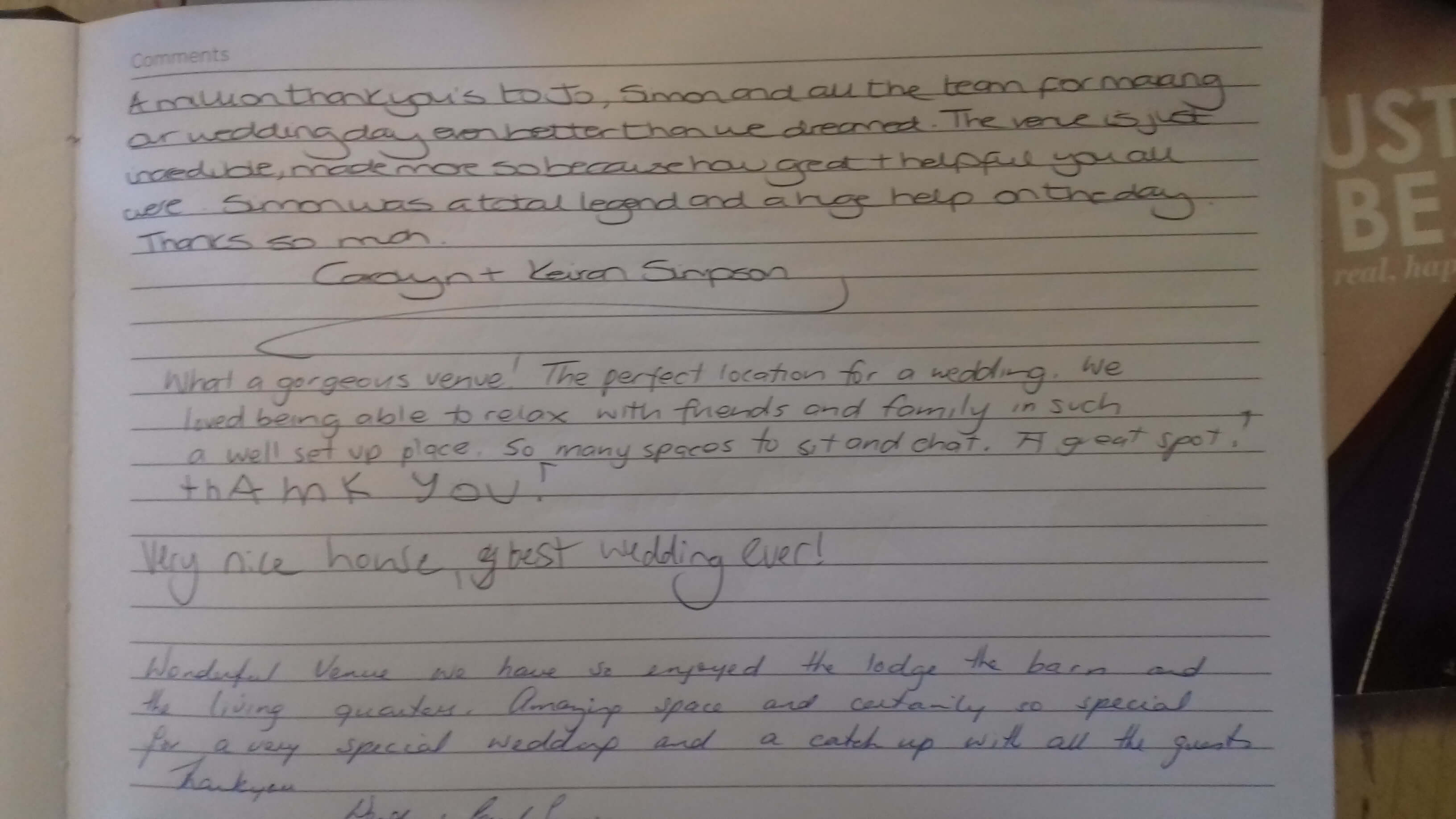 Supplier's on the Day…
Catering
Contact- 07496 674 190
Photographer
Contact- 07590410102
Videographer
Contact- 07729612600
Florist
Contact- 01609 779357
Transport
Contact- 01904 622992