Charlotte and Phil share a love of travel and over the 8 years they have been together, they have visited some wonderful places. Their tables were named after these special destinations, with a little description of why they love there it so much. Starting with The Red Hawk, the place where Charlotte and Phil met, followed by Amsterdam, which was Charlotte and Phil's first holiday together for Phil's 28th birthday. Other tables were named Littondale, after their first home together, Paris and New York, where Charlotte thought Phil might propose, and Dubai, where he actually did.
Charlotte and Phil said 'I Do' in the courtyard under the Lych Gate which had been decorated with bunches of gypsophelia and a beautiful rustic wooden archway entwined with lavender, lovingly made by Charlotte's for our Bride to walk beneath. He had also hand crafted all the lovely wooden decorations within the wedding barn, including their cake stand, table plan and welcome display.
After the ceremony, guests moved onto the front lawn to enjoy reception drinks in the sunshine while the newlyweds wandered the grounds with their photographers from Fossca.
It was soon time to enter the wedding barn for a delicious three course Thai feast courtesy of their wonderful caterers Thai House- Phil and Charlotte's favourite restaurant.
All the decoration in the wedding barn was hand-made, making it extra special and personal to our Bride and Groom/ the favours were lovely little bars of hand-made soap and all the floral arrangements had been created by Charlotte and her sisters the day before the wedding.
Phil confessed he is not one for public speaking but shared stories of his relationship with his wife Charlotte and the time they spent New Years Eve in Paris- the first trip where Charlotte thought he might propose. Their holiday in New York was the second time Charlotte thought he might propose, so by the time they visited Dubai, he thought it was about time he popped the question! Their sweetheart top table was named after this special place. The only thank you he needed to make is to his beautiful wife Charlotte.
Phil's Best Man Steve joked that Phil is not the most sociable or outgoing man he knows, Steve said it was Phil's idea to have a sweetheart top table to get him out of socialising! Although, Phil's alter ego 'Day Off Phil' is the complete opposite. Day Off Phil is a big fan of Happy Hour in Krakow, as discovered on the stag. Day Off Phil loves to storm the stage at karaoke singing 'Smile Like You Mean It', which is ironic, and he also wouldn't think twice about pouring vodka over a BBQ to light it. Joking aside, both Charlotte and Phil work so hard and Steve is certain they have many years of happiness to come.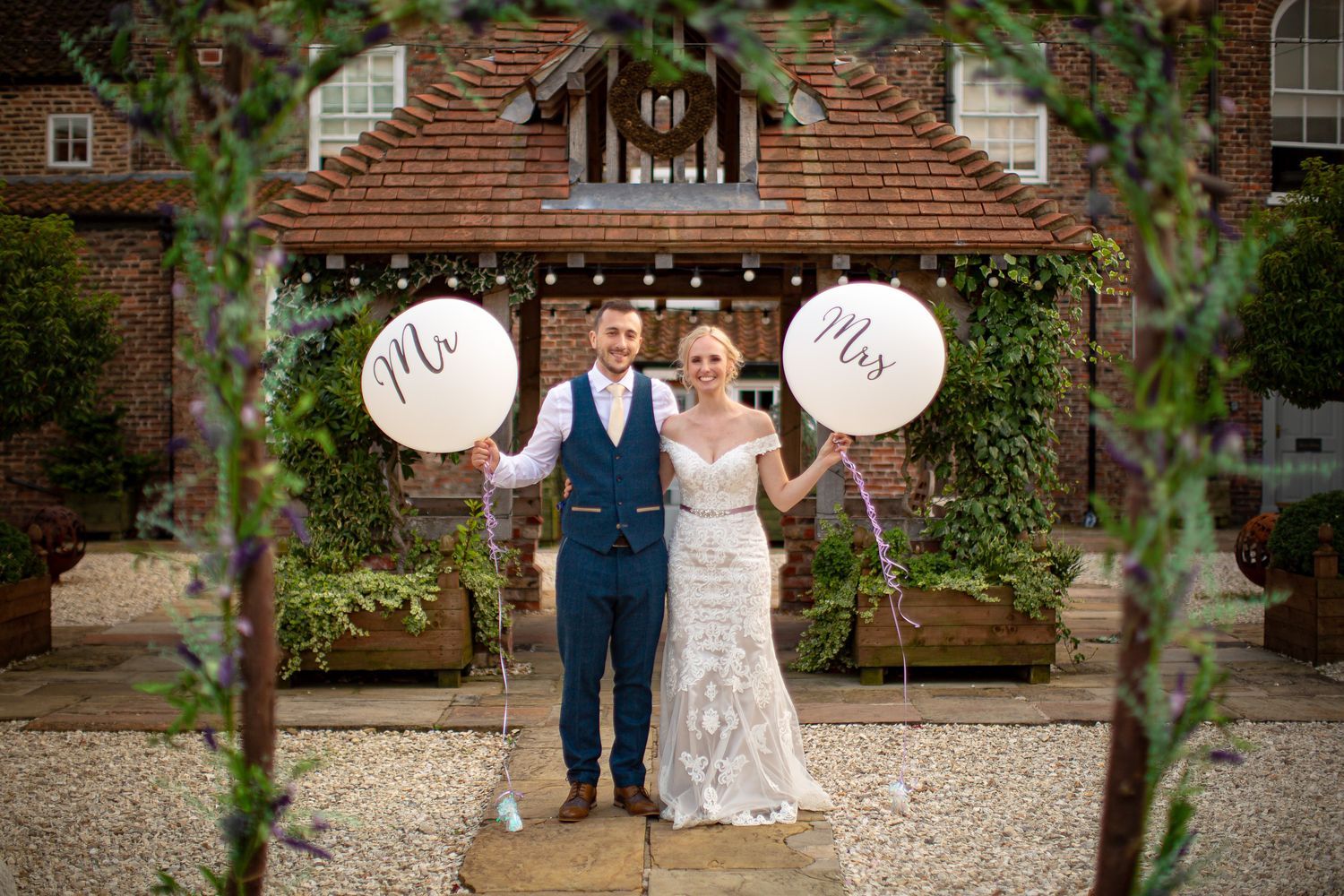 As evening fell, Pizza Mama set up their van in the courtyard, and the dancing only stopped to grab a drink or a slice of pizza! It was a fantastic day and we are so thrilled to have been a part of it.
Suppliers on the day…
Photographer
Videographer
Caterers
Music
The Sloan Brothers – Accoustic Group
DJ Mike- 07843686110
Midnight Hour -Band