It was all sunshine and blue skies on the morning of Charlotte and Ed's wedding, which was being held at the All Saint's Church in Bolton Percy. Charlotte and her Bridesmaids Becca- Maid of Honour, Vicky- who lives in Melbourne, Trina- who made the amazing wedding cake, Lizi- Ed's sister and Stephanie, who went with Ed to find the perfect Engagement Ring for Charlotte, took over the West Wing while they excitedly got ready for the big day. Charlotte looked absolutely stunning in her lace gown and her huge bouquet was bursting with roses and eucalyptus.
Once at Church, Charlotte Dad walked her proudly down the aisle to meet her Groom Ed. During the ceremony, their friend Helen read the poem 'Always Love Each Other' by Larry S. Chengges-
If you can always be as close and happy as today, Yet be secure enough to grow and change along the way.
If you can keep for you alone your love as man and wife, Yet find the time to share your joy with others in your life.
If you can be as one and walk through marriage hand in hand, Yet still support the goals and dreams that each of you have planned.
If you can dare to always go your separate ways together, Then all the wonder of today will stay with you forever.
Once back at Hornington, the newly weds and all of their guests enjoyed prosecco, Pimms and a hand pull ale on the front lawn, along with a game or two of croquet. Before long, guests were shown to the wedding barn which was decorated so beautifully. Each table was dedicated to one of the 11 years of Ed and Charlotte, each with a photo of our Bride and Groom from that year. The stairs up to the mezzanine were lined with flower filled bottles of Ed and Charlotte's favourite tipples, all associated with happy memories from special occasions over the years, such as Aberfeldy Single Scotch Whiskey labelled with 'Attempting to see in 2019 in Style' and Warner Edwards gin labelled 'Charlotte's 26th birthday present. Kindly drunk by our guests'. Hog and Apple had presented each table with their huge sharing platters that are impossible not to dig in to!
Charlotte's dad spoke lovingly of his daughter, affectionately nicknamed 'Smiler' and wished Ed all the best 'but you better look after her!' Ed thanked their guests for travelling to celebrate their specials day, all the way from Devon, Inverness, Belfast, Croatia and Australia. Ed admitted that while he has never been good at public displays of affection, Ed described his wife as determined, incredibly conscientious and hard working with the most beautiful spirit.
Ed and his Best Man Sam met while they were both on placement at KPMG in 2012, when they found out that they both studied at the same university and drove the same car, and it wasn't long before their friendship blossomed. They bonded over a love of Pokemon and rap music. When Sam met Charlotte, they too bonded over shared interests- over-thinking, brunch and an undying love for Ed and his size 9 feet. Sam was given the mammoth task of planning Ed's Stag do which involved 23 stags and the French Alps. Sam didn't let Ed down and the trip was a huge success, it even started new traditions which Sam wanted Ed and Charlotte to share on their special day. Whoever had done something particularly idiotic on the stag had to drink a shot of Jack Daniels Tennessee Fire Whiskey, Sam presented our Bride and Groom a shot each. Ed's for fainting after cutting his finger while chopping an avocado and falling into the dishwasher in the process, and Charlotte for getting spaghetti in her hair on their fourth date. Both Ed and Charlotte have been such good friends to Sam and they clearly complement each other so well and are just amazing to be around.
Enormous congratulations to the new Mr and Mrs Croker, and from everyone at Hornington Manor, we wish you all the happiness in the world on your next adventure as Husband and Wife.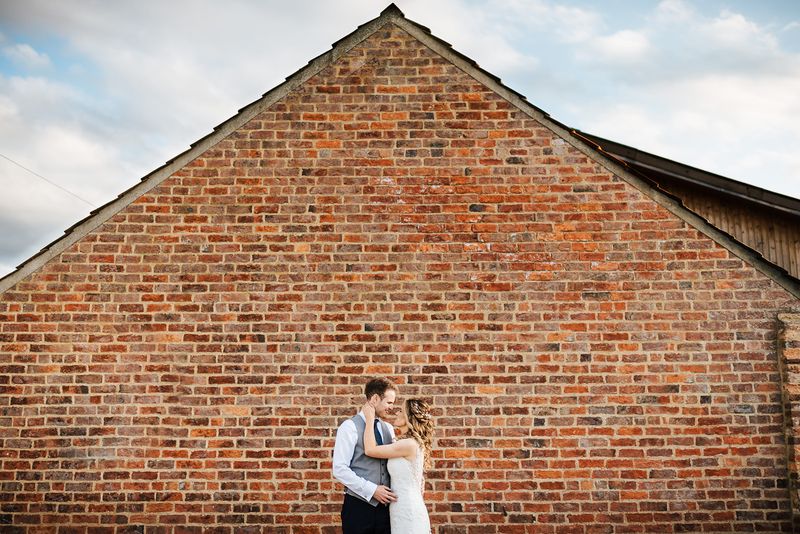 Suppliers on the day…
Photographer
Florist
Natasha Coustol Floral Designs
Caterer
Car
Band
Dress