Vicki and Ash share a love of Japan, as it is where they got engaged, and is home to many of their passions. The essence of Japan was recreated in the gallery and Wedding Barn, with beautiful blossom trees, and stunning orchids on the tables. Each guest was gifted chop sticks, a traditional personalised fan, and a little cupcake decorated with Dinsey and Japanese Anime characters relating to the personality of each guest. Both Bride and Groom are gaming enthusiasts, with particular penchant for Super Mario, Pokemon and Sonic. Each table was named after their gaming heroes, and their seating plan was designed using Hama beads which is a wonderful memento of their day. Their incredible cake was a joining of all their passions and saw Minnie and Mikey in Kimonos, alongside Pikachu and friends inside a a Pokemon Ball.
The ceremony in the gallery was stunning- the chairs were finished with orchids and blossom which complimented the blossom arch at the end of the aisle. The room was filled with the sounds of String Infusion, a string quintet, who occupied the back row. When Ash saw his beautiful Bride Vicki walking towards him in her gorgeous beaded gown, he was absolutely overcome with emotion! Vicki was bridal perfection; her bouquet created by Nicolla Florist, showcased oriental lilies symbolising beauty and decadence. Continuing the Anime theme, the aisle music was 'History Maker' by Yuri on Ice. The newlyweds signed their register and walked back down the aisle to their favourite Disney classics.
It was a glorious day, so after the ceremony, guests moved on to the front lawn where they enjoyed a glass of fizz in the sunshine, while String Infusion provided the soundtrack. Our Bride and Groom's first moments as Mr and Mrs were captured beautifully but their photographer Jenna Meeking.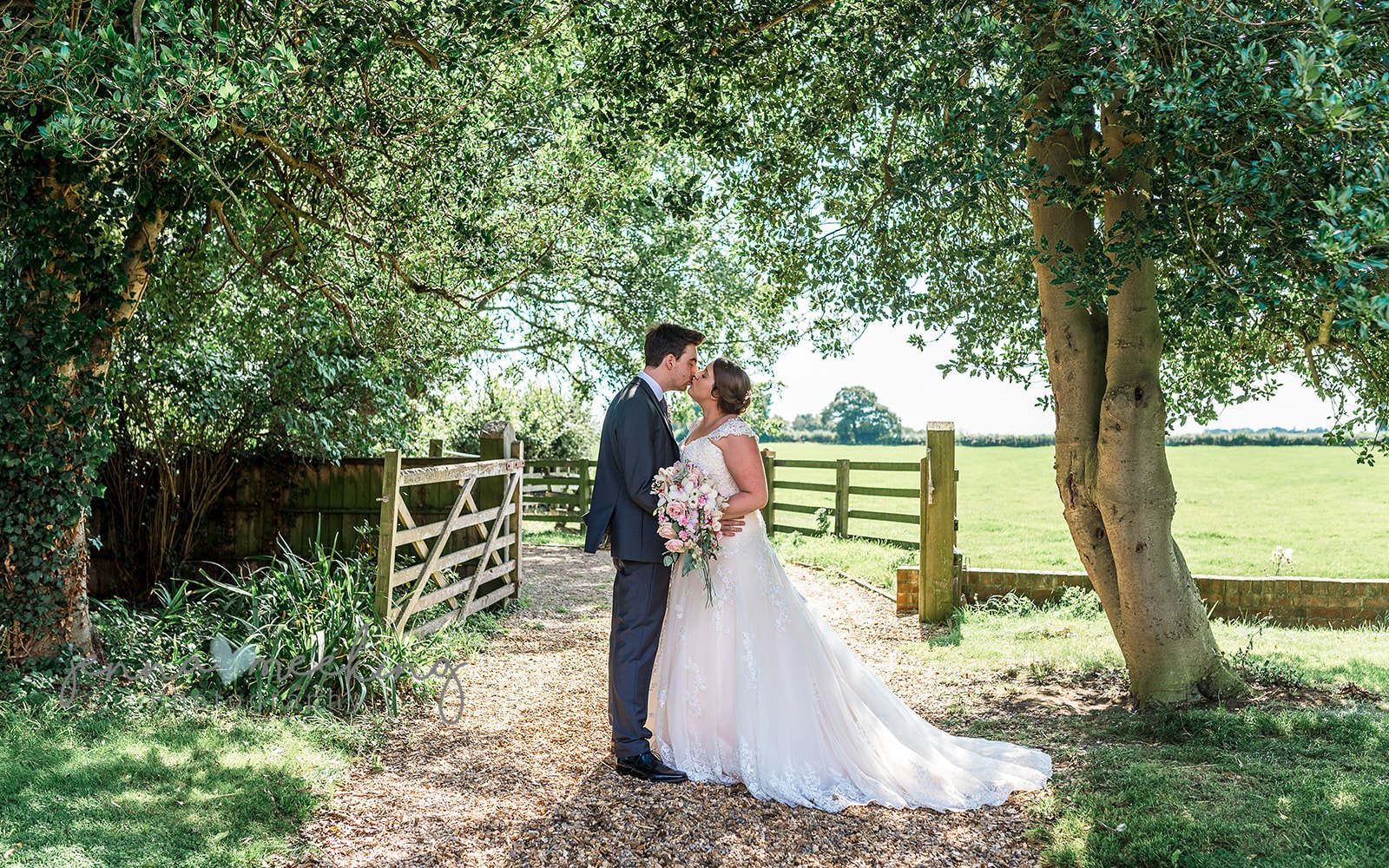 During the speeches, we learnt that Ashley's late father Ken, played a very important part in them rekindling their relationship, by ensuring Ash got on the bus on time, after a string of transport disasters! Fast forward 16 years and Ash says life with Vicki has been one fab day after another. 
Ash's brother and Best Man Bobby said that our Groom is a 'kind, generous and charming man, and Dad would be smiling down so proud of you today'.
As evening fell, the lychgate was turned into a gaming arcade for guests to enjoy and Mike Robson provided the soundtrack to the evening disco.
Congratulations to Vicki and Ash who went on to enjoy their honeymoon in Japan, of course! Wishing you love, laughter and a happily ever after!
Suppliers on the day…
Photographer
Florist
Decoration
Harrogate Wedding and Event Hire
Cake
Cupcakes
Gaming consoles
Music
Hair and Make Up
Dress