Imagine trying to plan your dream wedding in the beautiful North Yorkshire countryside, all the way from the other side of the world! Amy and Chris, our gorgeous Bride and Groom, live and work in Perth in Australia (Amy is a Doctor and Chris a teacher) and they wanted to say their vows in front of all their family and friends in the UK, so the cross-global planning began!
They entrusted a lot of the planning to Chris' wonderful Auntie Sharon who is a graphic designer. She helped them tremendously with everything from table decorations to seating plans to flowers and the general logistics of their day, and we all agreed that she should add professional Wedding Planner to her CV as she did such an incredible job!
Chris and Amy arrived in the UK just a few days before their wedding and we quickly arranged a wine tasting and menu tasting with Dom's Kitchen in the West Wing. This was the very first time Groom Chris had even visited Hornington and thank goodness he loved it! We next saw our Bride and Groom when they arrived on Friday morning and began setting up in the wedding barn, along with their army of lovely friends and family, excited to share their special day.
Before long, the barn looked incredible. The rustic feel of the wedding barn was complemented with wooden ladders decorated with foliage, milk churns bursting with gorgeous blooms and wooden pallets full of beautiful greenery. Their cake was a three-tiered marble masterpiece and sat on a rustic wooden slab, decorated with soft ferns and a personalised cake topper.
The ceremony was to be held outside in the beautiful sunshine and their florist Constance Artisan Flowers transformed the Lych Gate into floral heaven! Amy and Chris had brought a lovely wooden frame which was decorated with leafy foliage, guarded by our gorgeous sheep who were surrounded by pretty pink and white blooms. The flowers were so stunning that when Amy and Chris moved out of the Manor after their wedding, Constance used the flowers to make bouquets for all the gusts to take home with them!
Everything was set and we were all so excited. Steven Heath played acoustic guitar while all the guests took their seats and the bridal party walked down the aisle to 'Here Comes the Sun' by the Beatles. Just before Amy was about to appear, her maid of honour Nina realised they had forgotten their bouquets! We darted into the house to get them and while the wedding party waited, Steven kept singing on loop, 'Sun sun sun, here it comes, eventually…'! Amy look absolutely incredible and her dad Gary was so proud. Their photographer, the brilliant Richard Perry captured their special moments perfectly and we are so glad to share them with you in this blog.
Guests made their way to the front lawn for country garden games and lots of prosecco which went down perfectly in the sunshine.
During the speeches, Amy's Dad Gary said he was so pleased the wedding was happening in the UK and he is honored to have officially welcomed Chris into the family. As a child Amy was a keen swimmer and Gary believes that after getting up at 5am for swimming lessons for 16 years, she has become a very strong minded and determined woman! He was unbelievably proud when she graduated as a doctor. Gary thanked his wife and Amy's mum Carol for her amazing support and unconditional love for them both over the years!
Chris thanked his guests for attending their special day and remined them that some of people had crossed the world to be there! He thanked both his and Amy parents for their endless support and a special thanks went to his Aunty Sharon who had made their dream wedding a reality. Chris told us how he and Amy were childhood sweethearts. At school, Amy was in the cool crowd, and Chris, was not- Amy didn't even know who he was at school! It wasn't until the pair went to the same college that Chris started to realise how highly he thought of Amy- her intelligence, motivation and drive was so attractive and he felt like he needed to get on her intellectual level and so he found himself in the library. He didn't realise the college even had a library until then, but that's where Amy was and so that's where he wanted to be.
He chased and chased and chased and CHASED for years until Chris finally wore Amy down and they began a long-distance relationship from Leeds to Chris' uni in Leicester. He didn't that it was far enough to he moved to Australia! Now it was looooooooong distance! After finishing uni, Amy moved out to live with Chris and the pair travelled the world together before settling in Perth. They have just bought their first house together and Chris invited everyone over for a brew- they have plenty of Yorkshire Tea bags!
Chris is looking forward to absolutely everything with Amy and he feels the same way about her now as he did all those years ago in the library!
Chris and his Best Man Luke have known each other for 24 years, which is 80% of their lives! They met playing football in a team run by Chris' dad Ian. They played together for 16 years and understandably became friends off the pitch. Luke has also known Amy for nearly 15 years and she is such a key part of their friendship group. Luke said how he wishes the pair lived closer to home but today is a testament of how much they are loved by all of their guests.
Because the weather was so perfect, Chris and Amy decided to have their first dance on the front lawn which was so beautiful.
By now Chris and Amy will back in Australia having had a most wonderful wedding, and honeymoon in Italy. We are so thrilled we could share your special day and we loved every minute of it.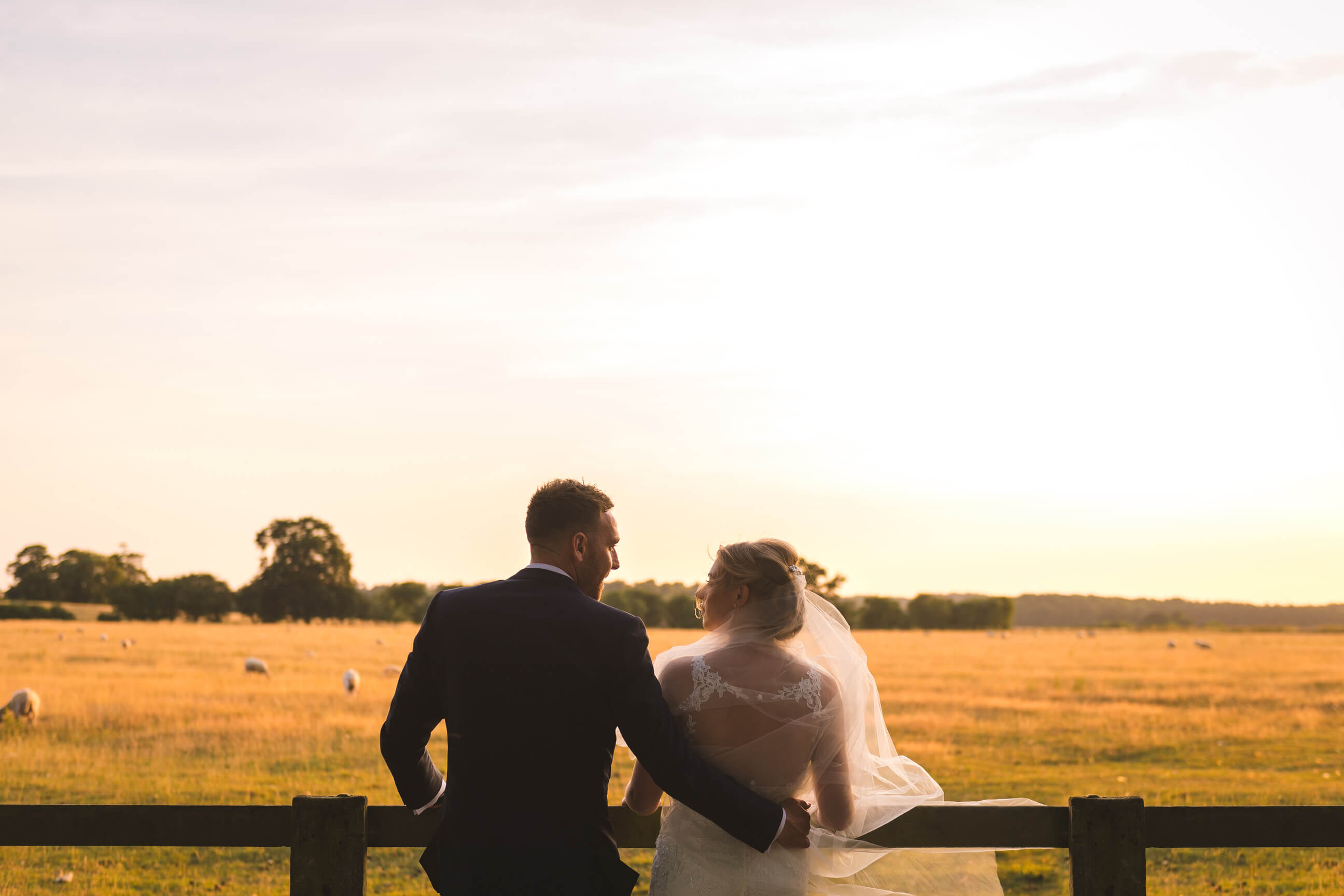 Congratulations to Mr and Mrs Thackray!   
Suppliers on the day…
Light Up Letters
Marquee
Caterer
Photographer
Musician
Florist