Breakfast at Tiffany's met the Rat Pack for a fantastic vintage inspired celebration for Vicki and Mark's wedding. Our newlyweds had a wonderful vision for their special weekend and it was brilliant to see it come together.
Vicki was radiating with Hollywood glamour in her stunning fitted lace gown with white fur shawl. Her bridesmaids wore beautiful pastel lilac gowns. The bridal party each had gorgeous and intricate up-dos matching the Hollywood feel.
The weather was glorious as Vicki left for church, which was a welcome surprise as it had been drizzly throughout the morning.
Vicki and Mark's guests had arrived in beautiful North Yorkshire all the way from Germany, Boston, Scotland and London.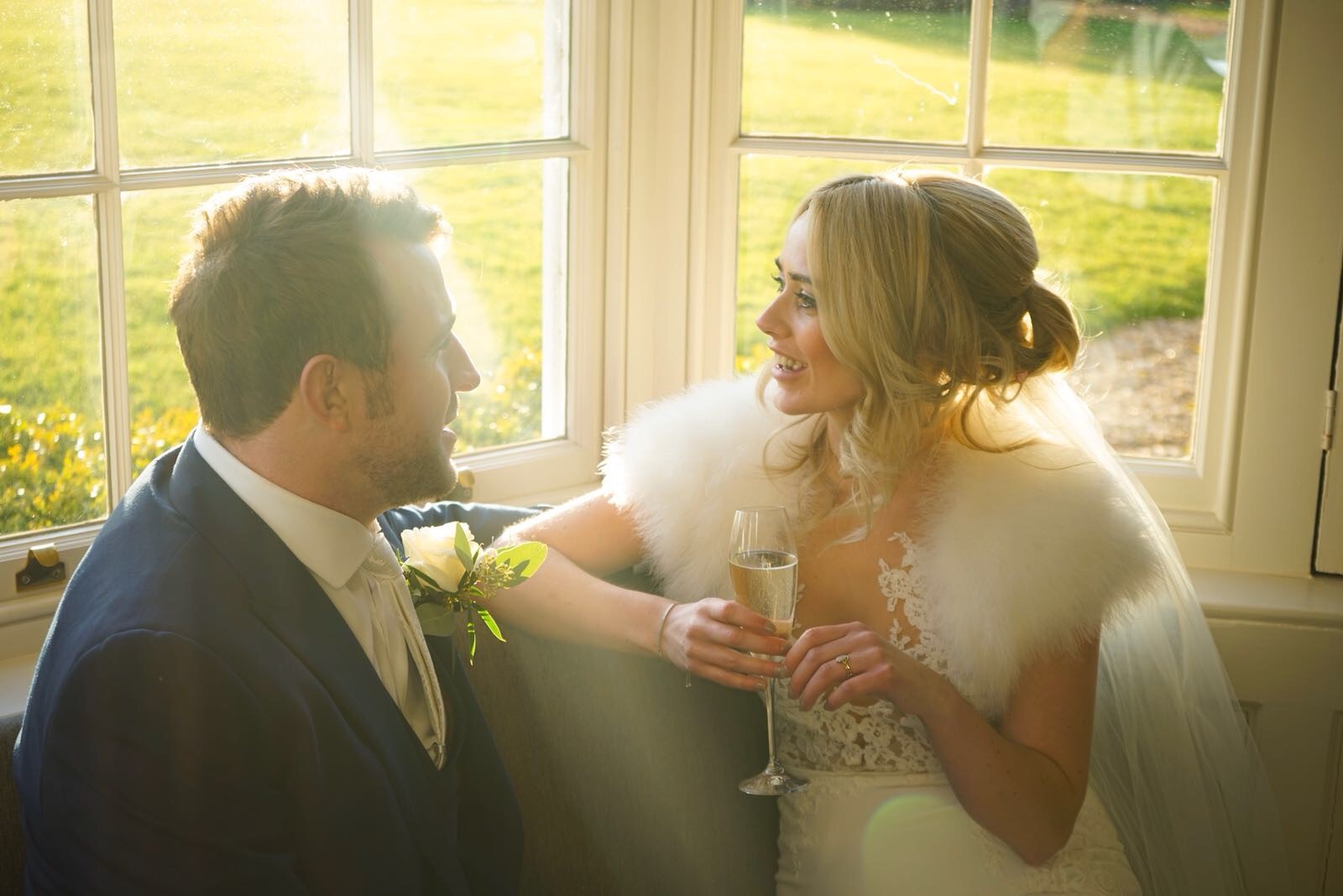 In his speech, Mark thanked Vicki's family, not just for their support leading up to the wedding, but as he now lives over 250 miles away from his family, being welcomed into Vicki's was amazing. He thanked his own Mum and Dad, saying he knows he doesn't phone often enough but he wouldn't be where he is today without them.
When Vicki and Mark met their Vicar Geoff before they got married, he asked why they wanted to marry each other. He was totally flummoxed and couldn't think of a single thing he could say in front of a Vicar and decided on 'She is passionate'. Vicki said she likes the fact Mark is like an old man, quickly adding because of his old-fashioned values.
Mark and his best men, Jonny and James had all been friends since Year 7. Before their speech, Mark made them both down a pint! They told stories of rugby match brawls and drunken nights at university digs.
A wonderful Afternoon Tea was served after the speeches, to a soundtrack of the Rat pack and other Hollywood legends.
Vicki and Mark's wedding day also marked the new Chinese Year of the Dog. Both Teachers, Vicki a Secondary school science teacher, and Mark a Primary school teacher, the Chinese Earth Dog year couldn't be more apt for their careers and the start of married life- the year will welcome some much-needed sense of harmony, peace and goodwill. A year of unity and understanding that will reward for hard work and diligence.
Vicki and Mark, we wish you all the best in your new lives together as Mr and Mrs. Thank you for sharing your day with us at Hornington.
Suppliers on the day…
Photographer
Crockery
Catering
Photo Booth
Florist